A cross-firm team of lawyers from Bristol-headquartered Burges Salmon has advised on a pan-European deal that could lead to a big increase in the number of electric vehicle charging points across the UK.
The team worked with Blink Holdings BV, the Dutch subsidiary of Miami-based Blink Charging Co., on its acquisition of UK electric vehicle infrastructure leader Electric Blue Limited (EB Charging).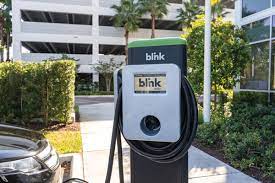 St Albans-based EB Charging operates around 1,100 charging points around the UK, principally for local authorities, NHS healthcare trusts, further education colleges and for fleets.
The firm is also represented on many procurement frameworks.
Blink boasts industry-leading equipment and a robust network of public charging stations which are paving the way for greater adoption of electric vehicles (EVs).
By acquiring EB Charging, it will contribute to the UK's recent commitment to increase the number of charging points to 300,000 by 2030 as part of a £1.6bn strategy to improve public EV infrastructure.
The Burges Salmon team, which worked alongside Blink's US counsel on the deal, was led by director Alex Lloyd and partner Jonathan Eves along with director Lucy Peglar and solicitors Ellie Shanahan and Ellen Robinson – all from the firm's corporate team – and supported by projects team director Chris Lewis.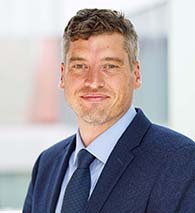 Blink managing director of Europe Miko de Haan said: "Our agreement to acquire EB Charging will allow us to deliver first-class charging solutions to drivers and partners across the UK.
"We are grateful to the expert team at Burges Salmon for seamlessly enabling us in this exciting acquisition, which will help drive forward our expansion across Europe."
Alex Lloyd, pictured, added: "This acquisition marks a big step for Blink into the UK market. It significantly adds to the company's existing international operations and will see EB Charging continue under its current brand to serve more EV driving customers."