Experienced private client partner Suzanna Harvey has been promoted by Bristol-headquartered national law firm Burges Salmon to head of its private wealth sector.
Suzanna, pictured, specialises in tax, trusts, immigration and estate planning for international clients – both UK resident and non-resident – and provides tax advice to a wide range of clients, from ultra-high net worth individuals to leading private banks and other financial institutions.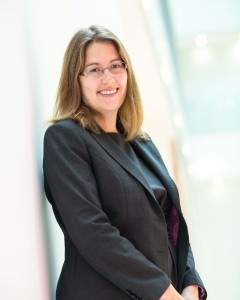 She regularly advises individuals considering moving to the UK on their immigration options and has wide-ranging experience of advising non-UK domiciliaries on the income tax, capital gains tax and inheritance tax implications of UK residence.
She also provides trust advice to numerous international trust companies and individuals, including drafting trust documentation, advising on general trust law issues and advising on policy documentation.
With 22 partners, 100 lawyers and a total cross-firm team of 124, Burges Salmon's dedicated private wealth team is one of the UK's largest.
Its lawyers, based in London and Edinburgh as well as Bristol, offer clients genuine strength-in-depth across multiple practice areas including corporate, real estate, dispute resolution and technology.
The team is recognised nationally and internationally for a deep understanding and experience of complicated, cross-jurisdictional work for individuals and trusts and has won numerous awards including being named 'Private Client Legal Team of the Year – Large Firm' for the fifth time since 2015 in the STEP Private Client Awards 2022/23 and best HNWI UK law firm in the Wealth & Finance International Fintech Awards.
Suzanna, who has worked at Burges Salmon, said: "I can say with confidence that we have one of the best legal teams in the UK's private wealth sector and I am therefore extremely honoured to take on this important leadership position.
"I'm really excited about working with all of my fantastic colleagues to continue delivering an excellent service to our clients."
Burges Salmon managing partner Roger Bull said: "We are delighted that Suzanna has been appointed by the firm's leadership as the new head of our private wealth sector.
"Private wealth is one of the key growth areas for our firm and, with her many years' experience and wealth of expertise, Suzanna is very well placed to take over the leadership of the team and further enhance its highly regarded reputation and profile in the market."