The corporate team from Bristol-headquartered national law firm Burges Salmon is advising specialist software developer and IT services provider SCISYS – a long-standing client – on its £78.9m takeover by Canadian IT giant CGI.
The all-cash offer, which has been unanimously recommended by SCISYS' directors, remains subject to anti-trust and regulatory clearances. It is expected to complete later this year.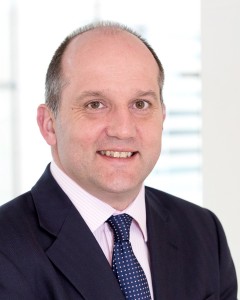 Burges Salmon advised Chippenham-headquartered SCISYS, which also has a base in Brislington, on its establishment of an Irish parent company last year to allow it to continue to take part in EU-backed space programmes post-Brexit.
The move appears to have paid off with SCISYS winning a raft of lucrative contracts with European space industry partners.
SCISYS, which was formed in 1980, has its roots in the industry but has since diversified into the government, environmental, defence and media sectors.
254.15p CGI's cash offer for SCISYS, made on June 14, represents a 24.6% premium on its closing price share price the previous day and 43.7% above SCISYS' average closing price over the previous six months. SCISYS is listed on both the London Stock Exchange's AIM market and Euronext Dublin.
The offer is subject to the Irish Takeover Rules and is being implemented by way of a scheme of arrangement, requiring the sanction of the Irish High Court.
The Burges Salmon team is being led by corporate partner Rupert Weston and is advising SCISYS Dublin-based Mason Hayes & Curran.
Rupert Weston, pictured, said: "Our relationship with SCISYS is a long-standing one and we are pleased to be advising, alongside Mason Hayes & Curran, on the CGI offer."
SCISYS chairman Mike Love added: "The board of SCISYS is unanimously recommending this deal to shareholders, viewing it as a wholesale endorsement of the success SCISYS has achieved to date.
"We believe SCISYS and CGI are highly complementary businesses sharing similar values and are confident that the combination will enable SCISYS to benefit from CGI's size, strength and global reach."
SCISYS employs around 670 staff across its four UK and four German offices. Its blue-chip customers also include the Environment Agency, the Ministry of Defence, Airbus Defence & Space, the BBC and the National Trust.
In March it reported annual pre-tax profits of just under £2m on revenues of £54.4m and a record order book of £98.6m against £88.2m in 2017.
Montreal-headquartered CGI was founded in 1976 and today is a leading IT and business consulting services firm with more than 77,000 employees across the world.
Most City analysts are expecting the offer to be accepted by SCISYS shareholders without a rival bidder emerging.