Bristol-based law firm Burges Salmon has advised its client Business Growth Fund (BGF) on its £3.6m investment in sustainable energy firm Ecovision Renewable Energy.
The Burges Salmon team was led by partner Richard Spink with assistance from senior associates Douglas Streatfeild-James, Vanessa Barnicoat and solicitor Jenny Tran. The deal will provide Ecovision, which is based on the Prince of Wales' Highgrove Estate near Tetbury, with growth capital and access to BGF's networks and market expertise.
Ecovision is one of the UK's leading providers of sustainable energy systems and installs heat pump, solar thermal, biomass and underfloor systems in homes, businesses and community buildings across the UK. It has installed more than 5,000 systems since it was launched in 2005.
BGF's growth capital investment in Ecovision will initially focus on scaling up its Hassle Free Boilers (HFB) subsidiary to create a significant installed base of boilers with contractual revenues.
There are also plans to scale up its Air Source Heat Pumps (ASHP) offering, which can replace energy from oil, LPG and electric heaters and significantly reduce fuel bills and CO2 emissions.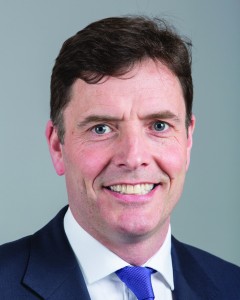 Richard Spink, pictured, said: "Ecovision has developed a strong reputation in the household sustainable energy market and this investment will enable it to achieve continued growth and build on its significant experience in the sector."
Burges Salmon advised BGF in April 2013 on its investment of £3.92m of growth capital in Magmatic, the business behind the Trunki children's ride-on suitcase brand.
BGF was established in 2011 to help Britain's growing smaller and medium-sized businesses. It is backed by five of the UK's main banking groups – Barclays, HSBC, Lloyds, RBS and Standard Chartered – and has up to £2.5bn with which to make long-term equity investments.