Bristol's professional services sector is the most vibrant outside London, according to Blusource, the fast-growing legal, accountancy and banking sectors recruitment consultancy which opened an office in the city six month ago.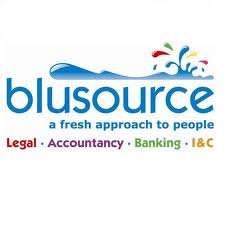 Blusource, which launched its office in Temple Quay at the start of the year, has recently sealed a deal with a blue chip client to provide 25 senior executives over the next three years.
Associate Chris Lake, who heads the Bristol office, puts this success down to the calibre of professionals in the area.
"I have worked in the Bristol market for a number of years so when Blusource launched here in January, I expected our business model would be successful," he said. The local market is one of the most advanced in the UK outside of the capital, and the professional services sector has come out of the economic downturn quicker than any other major city in the UK regions.
"It's well known that the Bristol marketplace is very closely aligned with its counterpart in London, and that local firms can offer London levels of service, but at regional prices. What makes Bristol different to other centres that follow this model is that legal and accountancy professionals will move to Bristol even if they don't have any ties to the city, and this means local firms have a competitive advantage in attracting quality talent."
He said Blusource's Bristol office had gained an enviable reputation in a relatively short space of time.
"Most other professional recruitment firms concentrate mainly on the lower to middle end of the market providing a generic service to everyone," he added.
"What makes Blusource different is that we focus on providing a broader range of services to a smaller number of high-growth, high-quality and values-driven businesses".
Blusource chief executive Andrew Springhall said: "We couldn't be happier with how the Bristol office has grown over the past six months. We've intentionally positioned ourselves in Temple Quay so that our team is easily accessible to businesses searching for the best talent.
"We pride ourselves on working with high-growth, quality and values-driven organisations and individuals and Bristol has proved itself to be definitely home for these. We're looking forward to further growth over the next 12 months."
Blusource also has offices in Nottingham, Birmingham, Manchester and Leeds