Business West has called on Chancellor George Osborne to use today's Budget to focus on youth employment, training and enterprise – all crucial to securing future growth and avoiding a 'lost generation' as the UK economy continues to recover, it says.
In its 2014 Budget submission, the business support organisation, which runs Bristol Chamber of Commerce and the Bristol Initiative, responds to its members' concerns about the work readiness of young people.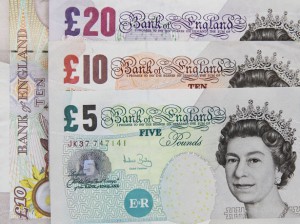 It says firms are faced with a deficient education, training and skills system, which has resulted in a troubled labour market, high social costs and increased youth unemployment.
Business West managing director Phil Smith said: "Although both total unemployment and youth unemployment in our region remain below the national average, youth unemployment at 20.2% still remains far above the total unemployment figure of 6.5%. This issue must be addressed to bring the 'lost generation' back into the South West economy.
"Our submission to the Chancellor proposes a new £100m Future Workforce Grant scheme, a two-year extension to the successful Apprenticeship Grant for Employers and increased tax relief.
"Together these will encourage investment in young entrepreneurs and kick-start growth by bridging the skills gap between education and business."
Business West also calls on the Chancellor to review the:
finance system, which is says is broken and leads to constrained access to finance for growth businesses;
politicised decision-making that undermines the funding and delivery of crucial major infrastructure projects;
under-resourced programme of support for global trade and export, which is critical to a fundamental rebalancing of the UK economy.
The CBI described today's Budget as "make or break" and called for the Chancellor to use it to focus on boosting investment and exports to help build on the recovery and rebalance the economy.
It is also arguing for a freeze to the Carbon Price Floor from 2015/16 and more support for energy-intensive firms to help them compete internationally in the face of higher costs.
In its Budget submission, the CBI warned the Chancellor that despite robust growth expected this year and next, he must keep his focus on prioritising measures to raise business investment and trade.
The CBI's proposals for the Budget include:
Introducing an energy package which encourages investment in generation and helps businesses and households struggling with high energy costs
Extending the Annual Investment Allowance beyond 2015
Incentivising longer-term equity investment through tax relief for retail investors
Introducing a capital allowance for structures and buildings
Freezing Air Passenger Duty.
Robert Brown, tax director at the Bristol office of accountants BDO, is calling on the Chancellor to unleash the potential of the city's manufacturers.
"With the economy showing real signs of growth, the Government must not miss the chance to put the right framework in place for businesses to make the most of the recovery," he said. "Any delay risks losing out to other world economies that are also emerging from recession.
"Tax policies over the last decade have largely ignored our manufacturing Mittelstand (mid-sized firms) despite the fact that it is widely considered to be the section of our economy that can drive forward a meaningful and sustainable recovery.
"We should not forget that the mid-sized businesses are already an integral part of the South West's economy and could become the big businesses of tomorrow.
"Despite only representing 1.5% of firms they employ 14% of the workforce and create 16% of the revenue. As such, the Chancellor must provide real incentives to give business leaders the confidence and support to grow, by encouraging investment in people, capital assets and exports.
"Until recently we had a tax allowance for expenditure on factories. Reintroducing this would encourage manufacturers to invest in new factories or improve existing ones, resulting in increased production capacity to meet demand at home and abroad."
More should also be done to encourage manufacturers to turn their recruitment intentions into a reality.
"Employers' national insurance (NI) currently acts as a barrier to growth and, although the government has toyed with NI reliefs in the last two Budgets, the impact of these measures is proving to be negligible," he said.
"What is needed is a bold move that will affect real change. A temporary reduction in employers' NI contributions for the manufacturing sector would help bolster employment and support the Government's rhetoric of doubling exports by 2020, by targeting those companies that are most likely to sell to foreign markets.
"As confidence makes a comeback, investment must make its way back onto the business agenda if we are to capitalise on a recovering market. Even those companies with cash on the balance sheet still worry about saving it for a rainy day. Any business that fails to invest will eventually find itself in trouble, but the danger is particularly acute for manufacturers.
"George Osborne has a huge opportunity here. He temporarily increased the annual investment allowance (AIA) for expenditure on plant and machinery ten-fold in the 2012 Autumn Statement. At the time this was generous and seen as a bold move, providing businesses with a 100% first year deduction on new investments up to £250,000. But it does not stimulate the significant capital investment that the economy needs right now. Increasing the AIA permanently to £1m would be hugely valuable to manufacturers with ambitions to grow.
"Finally, the UK currently allows manufacturers to zero-rate their exports but we're less generous with reliefs for supplies made to UK exporters by other UK businesses. If the Government is serious about doubling the number of exports by 2020, it needs to widen the net.
"We would like to see Osborne announce a relief similar to that of Ireland – in that suppliers to a qualifying exporter can also benefit from VAT zero-rating. Such a measure would be a boost for the supply chain network surrounding our manufacturing heartland."
Photo courtesy of http://www.publicdomainpictures.net