Bristol-based law firm TLT has once again been named as one of the UK's best legal employers by industry publication Legal Week.
TLT is ranked second overall for meeting its employees' needs in Legal Week's annual Employee Satisfaction Report.
The report is compiled from an independent survey of more than 5,200 qualified non-partner solicitors at 70 of the top 100 UK law firms, as well as assistants and associates at the largest international law firms headquartered in London.
Respondents were asked to rate, on a scale of one to 10, the importance of 37 employee engagement criteria and how satisfied they were with these at their firm. The criteria are grouped under the headings of professional experience, personal experience, management, career & development and salary & benefits.
TLT beat all other firms, including global, Magic Circle (top-tier London), national and international firms to gain first place in the career and development category in which employees are surveyed about their client interaction, level of responsibility, performance feedback, personal development, skills training, partnership prospects, and the openness of communication about career development opportunities.
The firm is ranked second of all firms for the quality of its management, which is measured on criteria including strategic direction of the firm, recognition and praise, co-operation and teamwork, line management, and internal communications.
TLT jointly tops the table for employees' work-life balance, is second of all surveyed firms for its culture and third overall for its collegiality.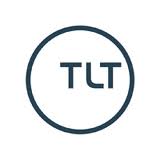 A move into a new, award-winning City office in 2010, coupled with a merger with Scottish firm Anderson Fyfe and the launch of a separate practice in Northern Ireland earlier this year helped the firm secure a second-place ranking overall in the survey for its location.
The TLT brand now has a UK-wide presence with offices in London, Glasgow, Edinburgh, and Belfast as well as its home city of Bristol.
TLT's benefits were also praised and the firm is ranked second overall for its flexible benefits package. This gives its UK-based staff the opportunity to design their benefits package to meet their own personal lifestyle needs.
TLT employees praised the "friendly people" and "cutting-edge work" as well as the "standard of service" offered to clients. TLT was the only firm surveyed where none of the employees are looking for another job. Eight in 10 TLT employees would recommend the firm to a friend.
Overall, the report shows that, compared to other surveyed firms, TLT has delivered above average results for its corporate social responsibility, valuing employees, work life balance, culture, treatment by partners, work life options, location, collegiality, physical environment and billable hours expectation, facilities, co-operation and teamwork, recognition and praise, immediate manager, strategic direction, internal communications, responsibility, client interaction, personal development, performance feedback, open career communications, partnership prospects, other career options, and for a range of its benefits including health insurance and maternity benefits.
TLT's Managing Partner David Pester says "Employing highly motivated and engaged talent is vital to the delivery of excellent service to our clients and we're delighted that staff feel so positively about the firm."
TLT has a strong track record for employee motivation and satisfaction. As well as being ranked previously in the report, the firm has been named a 'first class' employer by Best Companies Limited, the company which carries out the research for The Sunday Times 100 Best Companies list.