Engineering group Dyson's plan to open a £100m research and development hub in Bristol underpins the city's lead position as a magnet for innovative businesses and people, according to its tech sector group.
The new centre will be home to hundreds of software and AI engineers working on a pipeline of new tech products.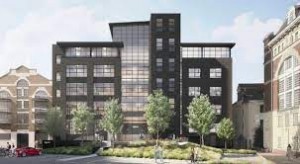 Dyson, which has its global HQ in Malmesbury, Wiltshire, said it had chosen Bristol for the new R&D base because of its reputation "international hub for software and digital skills".
That view was echoed by Ben Shorrock, managing director of TechSpark, which promotes the West of England as a tech investment hotspot.
Research by the group shows Bristol has around 28,000 specialist tech workers and the industry is worth £1.7bn to the regional economy.
Ben told the BBC: "Bristol continues to be a leading place for tech businesses and people.
"Its unique mix of historic industries from the creative, showcased in organisations like Aardman Animations and the BBC, to engineering through businesses like Hewlett-Packard and Airbus, means we're a melting pot of the skills needed in developing cutting-edge tech."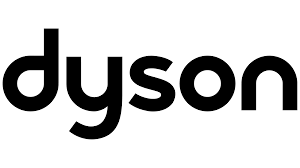 Jake Dyson, son of founder Sir James and the company's chief engineer, said the centre would focus on sensors, apps and 'connectivity' in future products.
"The new Dyson Technology Centre in Bristol will be a vital hub contributing to Dyson's connected future," he said.
"We have significant ambitions and will hire increasing numbers of software, AI and connectivity engineers as part of a growing global team."
Dyson founder Sir James Dyson, added: "Software, connectivity, AI, and proprietary new technology batteries will power the next generation of Dyson technology.
"Just like our long-term investments in pioneering digital electric motor technology, Dyson's next generation battery technology will drive a major revolution in the performance and sustainability of Dyson's machines."
New hubs will also be opening in Singapore and The Philippines; all three developments contribute to Dyson's ongoing £2.75bn five-year investment plan.
Dyson has had an office in Bristol for five years. The base, at One Cathedral Square, employs about 100 tech specialists working on a range of projects.
The new R&D hub will be in a waterfront building at Finzels Reach now occupied by law firm Clarke Willmott, which is due to relocate its Bristol office to The Assembly scheme on Temple Way.