Four Bristol tech firms have received funding totalling £3m – with £611,000 of it coming from the city's own private equity club to support their growth.
The four have all previously benefited from investment from the Bristol Private Equity Club (BPEC) – the group of like-minded individuals with close ties to the city who are able to invest in, and support, local, fast-growth businesses with a range of skills and experience.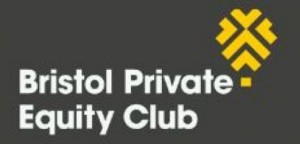 BPEC has invested a total of £4.6m into Bristol tech companies since its launch three years ago, enabling many of them to become globally-recognised leaders in their specialised sector.
In the past six months along BEPC invested £1m into seven deals while also growing its membership from the original 49 individuals to 80.
Its latest investments are in:
Inductosense. Based in the Unit DX science incubator near Temple Meads, Inductosense manufactures wireless, battery-free sensors for detecting cracks, corrosion, and defects in structures or products. Having received £217,000 in 2017 from BPEC, in the latest round BPEC has invested £210,000 out of a total round of £1.5m.
Azul Optics. This Henleaze-based firm is developing a device enabling eye health professionals to rapidly assess eye health. It has received £132,000 from BPEC out of a total of £300,000. BPEC had previously injected £160,000 into the business in 2016 to support development.
Wriggle. A developer of technology to help people find local food and drink deals, King Street-based Wriggle received £154,000 from BPEC out of a total round of £650,000. This round follows a £155,000 funding from the club two years ago.
Limber. An app that promotes flexible working in the employment sector, Limber is being backed by £115,000 from BPEC out of a total of £200,000. In 2017 the city centre-based firm received a first investment of £150,000 from the club.
BPEC founding member Jerry Barnes, pictured, said the latest round of investments demonstrated the group's commitment to Bristol's burgeoning tech scene and support for its start-up culture.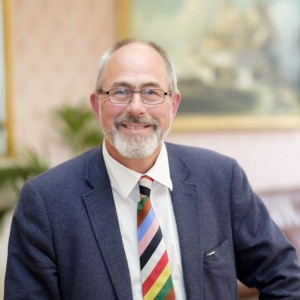 "Bristol has always been a desirable location for people and businesses alike, and over the last 10 years or so it has carved itself a reputation as one of the premier locations outside London for tech companies to base themselves," he said.
"As an organisation BPEC is focused on investing in those companies with the potential to scale up rapidly with our support and continue to generate employment, wealth and other opportunities right here in Bristol.
"The latest four companies to benefit from our investment share our values of committing to growth and sustainability and will, I'm sure, help keep Bristol on the map as a place where budding tech companies can flourish."
BPEC provides an effective platform to receive, review and discuss business plans and then share the risk and reward of investing. It is not a fund but a collection of successful individuals carefully chosen for their broad range of industry backgrounds.