Bristol law firm Osborne Clarke is in merger talks with London-based Field Fisher Waterhouse which potentially could create a top 20 firm with revenues of nearly £200m. Sources close to the talks described them as being at an "early stage".
Field Fisher Waterhouse was recently linked with rival City firm Lawrence Graham but the talks broke down. That tie-up would have created a £150m revenue operation.
Legal market watchers believe the sector is in for a spate of marriages as firms seek growth in a tough market.
Both Osborne Clarke and Field Fisher Waterhouse have strengths in IT and the creative industries. A link-up between the firms could bring some of the London firm's work to Bristol to save costs – but with the by-produce of strengthening the city's creative sector.
Bristol is increasingly being seen as a strong centre for high-quality legal services without the shy-high cost base of doing business in the City.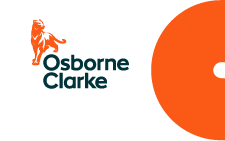 An Osborne Clarke spokesman said: "We analyse the market from time to time to see where there are merger opportunities. This year, that analysis has already resulted in two completed mergers in Italy and Spain and we would expect to complete others going forward.
"We don't comment on any talks until they're at an appropriate stage but we are committed to an expansion plan, so we always evaluate opportunities as they arise. As you'd expect, however, any potential merger partner would have to be a great cultural and strategic fit with OC."
In a statement, Field Fisher Waterhouse added: "It is well known that merger is on Field Fisher Waterhouse's agenda as potentially one way of achieving our ambitious growth plans and strategic objectives. This means that like many in the mid-market we have been speaking to a number of firms to explore the benefits that such a merger would bring.
"We will not be commenting on individual talks unless they reach an appropriate stage."
The two firms posted similar average profits per equity partner figures last year – Osborne Clarke at £406,000 and Field Fisher Waterhouse at £410,000.
Osborne Clarke, which has a string of offices across the UK and internationally including Spain, Germany, and California's Silicon Valley, is one of Bristol's 'big two' law firms with rival Burges Salmon.
Last week Bristol law firm Bond Pearce confirmed it is in merger talks with Dickinson Dees, based in Newcastle. A tie-up between the two would create a UK top 30 law firm with combined revenue of around £94m.