Bristol's burgeoning film and TV industry is marking a double celebration with the appointment of a new manager to oversee the city's film strategy and recognition for its Bottle Yard Studio complex in a major regional television awards scheme.
Laura Aviles has been appointed senior film manager by Bristol City Council, a job that combines responsibility for the management of The Bottle Yard Studios with the Bristol Film Office.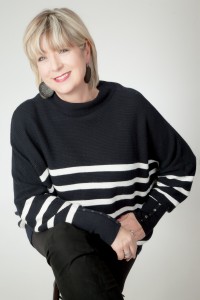 A production specialist with more than 25 years' industry experience, Laura, pictured, will oversee delivery of Bristol City Council's filming strategy.
The role involves promoting Bristol as an outstanding filming location and ensuring the city can deliver a single, complete and consistent offer that encompasses studio filming at The Bottle Yard and Bristol Film Office's logistical support for productions on location.
Laura, who has worked in senior TV production positions for the BBC and independents, took up her new job shortly after the Royal Television Society of the West of England named The Bottle Yard Studios as the 2020 recipient of its prestigious Sir Ambrose Fleming Memorial Award, which recognises exceptional contribution to television in the region.
Laura said: "Having built my production career in Bristol producing content for many different commissioners and channels, I've worked with and witnessed the skills and professionalism of Bristol crew and facilities companies first-hand.
"I've watched the city's reputation for filming rise, due in no small part to the hard work of the small teams at The Bottle Yard Studios and Bristol Film Office.
"I'm delighted to take on this new role to bring the Film Office and studios closer together. With production gearing up across the UK, my focus is firmly on ensuring that as a unified film team we can continue to build on past successes, to benefit Bristol's crews, supply chains and partner businesses."
Bristol deputy mayor for finance, governance, performance and culture Craig Cheney added: "I welcome Laura to the team and look forward to working with her to build on the successes of The Bottle Yard Studios. The film and TV sector is one of Bristol's fastest-growing business areas and the studios play a vital role in this growth.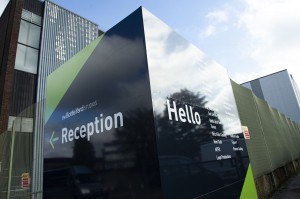 "As we drive the economic recovery of the city both the studio and the industry will be crucial to securing jobs and investment in Bristol."
The Royal Television Society of the West of England Sir Ambrose Fleming Memorial Award was presented to The Bottle Yard in an online ceremony by Mayor of Bristol Marvin Rees.
He said: "Huge congratulations to The Bottle Yard Studios for winning this award. Over the past 10 years it has become globally recognised as a studio complex for all forms of production and an important part of the flourishing creative sector within Bristol.
"For the city council it has been an incredible opportunity to evidence the scale of commitment we have to the creative sector. This commitment has paid off in so many ways and huge thanks needs to go to the team for all the work they have done."
Laura began her career at ITV working in film and television production and operations management before moving to Tigress Productions and then BBC Bristol, where as production manager she delivered TV content for a range of major commissioners and channels.
In 2011 she joined BBC Earth Productions, a subsidiary of BBC Worldwide, as senior production manager before becoming head of production in 2015, overseeing all operational, financial, talent, production and post production management aspects of the business, including traditional platforms of TV, feature film, giant screen and digital as well as emerging technologies such as VR, AR and live events.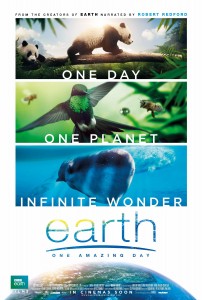 While in this role, Laura delivered the first film produced under the new UK/China co-production treaty, the 90-minute feature film Earth: One Amazing Day for global theatrical release, working with Shanghai Media Group.
In 2018 she moved to Bristol-based Mustang Films where, as head of production, her credits included the China's Greatest Treasures series presented by art critic Alistair Sooke, a ground-breaking co-production commission with China's primary state broadcaster CCTV.
More recently Laura has provided freelance production consultancy to new independent production companies, helping them establish robust systems and practices and converting new creative content ideas into achievable budgets for potential commissioners such as Netflix, Disney, National Geographic, BBC and Channel 4.
The Bottle Yard Studios reopened for production in mid-June after publishing Covid-19 site operating procedures drafted in line with government policies and industry guidance.
CBeebies' Andy's Aquatic Adventures and ITV gameshow Tipping Point were the first shows to resume production on site. Earlier this month the studios' first Netflix booking was confirmed – a 10-part children's sci-fi series The Last Bus produced by Bristol company Wildseed Studios which will move into production in the autumn. 
Bristol Film Office is dedicated to making film, TV or commercial photography shoots run as smoothly as possible when on location in Bristol. It helped the city bring in more than £16m from TV and film productions using The Bottle Yard Studios and/or Bristol locations in the financial year 2018/19.
Bristol became a UNESCO City of Film in 2017.