Bristol-based creative group Istoria has sold its innovation management platform subsidiary Solverboard to a US-headquartered international software group in a deal worth up for £2.25m.
Istoria Group, which owns a number of businesses in the exhibitions, events, publishing and interior design sectors, said the deal demonstrated the success of its 'incubator hub' programme for start-ups.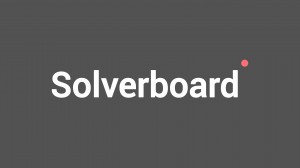 Solverboard's cloud-native an innovation management platform helps organisations bridge the gap between creativity and actualisation by reducing time-to-value.
It also helps companies dynamically find, align, test and deliver the best innovation and product ideas from their employees and customers.
The business has been acquired by Sopheon, a leading international provider of software and services headquartered in Minnesota and listed on the London Stock Exchange's AIM market.
It already has a UK base in Surrey as well as operations in Germany and The Netherlands.

Sopheon has made an initial payment of £500,000 in cash and £250,000 in shares to acquire Solverboard. An additional earn-out of up to £1.55m is payable over the next two years, linked to revenue targets.
Solverboard was founded by Phil Atherton, Charlie Widdows and the late Tim Marsh, going on to grow and flourished within the Istoria Group.
Istoria, which rebranded from Blue Flint Group three years ago, is a creative collective specialising in design, innovation and strategy through three core companies – events and exhibition specialist Ignition, hospitality and branding designer Phoenix Wharf and digital innovators Tiny Spark.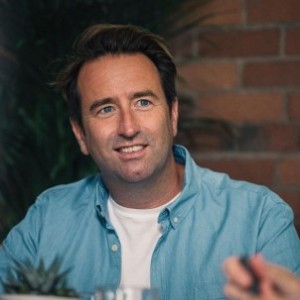 The group's core commitment to entrepreneurialism led it to create an 'incubator hub' to house and support start-up businesses with great propositions until they are ready to become independent – or, in the case of Solverboard, to be acquired by a new owner.
Phil Atherton, pictured, who is now head of product at Solverboard, said: "Istoria Group has been absolutely legendary in its support of Solverboard.
"Their willingness to back and take a risk with us has been phenomenal. A lot of venture capitalists talk about taking risks, but actually play very safe.
"Istoria Group has always stood by what it promises – believing in people with good ideas who can't go to market by other means.
"For an SME like Istoria Group to even have such a facility is extraordinary and an absolute testament to the group's ingenuity, innovation and creativity as a business."
Sopheon CEO Greg Coticchia said the acquisition of Solverboard was another step in the firm's mission to provide the most comprehensive innovation platform for the world's best companies.
"Managing the front end of innovation is an often-overlooked part of the new product development process," he said.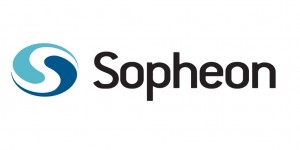 "Unlike traditional idea management solutions, Solverboard's powerful capabilities create a culture of continuous learning and improvement for users and ensure that innovation and products solve real-world customer problems.
"Adding Solverboard's expertise to Sopheon's growing portfolio of SaaS-based innovation products strengthens our position as the premier solution for innovation management, from strategies and ideas to execution and delivery."
Istoria Group chairwoman Claire Menzies added: "We've always believed in supporting self-starters and helping great ideas become commercial realities.
"The tremendous potential of Solverboard was clear to the Istoria Group board from day one.
"We couldn't be more proud that the huge amount of work and commitment shown by the platform's founders and team has led the business into the hands of such sterling new owners, who will take all that promise and hard work to the next level. It's what the incubator hub is all about."