Bristol is to strengthen its role as a leading centre for virtual reality (VR) and augmented reality (AR) with the opening in January of one of the UK's first dedicated research centres for the fast-growing sector.
The formal go-ahead was given for the Bristol VR Lab was given this week when the West of England Combined Authority (WECA) and Local Enterprise Partnership (LEP) confirmed their financial backing for it.
The two pledged £295,000 from the Local Growth Fund to enable the launch of the hub, which is being developed in Leadworks on Anchor Square, pictured.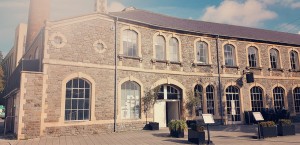 It will provide a shared workspace to research and develop virtual, augmented and mixed reality (MR) technology, applications and projects.
Bristol is already a major centre for VR and AR, drawing not only on its reputation for hi-tech development, video gaming and animation, but also as an advanced engineering centre with major industrial users of the technology such as Airbus and research at its world-class universities.
In another example of the city's strong collaborative approach, Bristol VR Lab is a partnership between the University of Bristol and UWE, with Watershed and Opposable VR – organisers of VR World Congress. Also aligned with the project are the BBC, Bath Spa University and We The Curious (formerly At-Bristol).
The lab will have space for up to 40 developers and designers, as well as technology from a range of partners, including VR & AR headsets, experimental controllers, green screen motion capture technology and a range of 360 filming devices.  
The lab will also have permanent social VR setups available for use by members, and a teaching area which is fully VR enabled for students teaching and apprenticeship training.
The project is being led by VR Lab director Ben Trewhella – a key figure in Bristol's gaming and VR sector.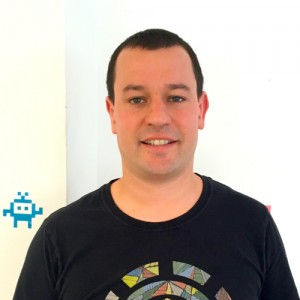 Ben, pictured, said: "This investment [by WECA and the LEP] establishes Bristol and the South West region as a key player in the emerging technologies of virtual and augmented reality. It builds on a tradition of companies including Aardman, Airbus, the BBC and Sony developing the future of entertainment and business in the area, and secures the city as a focal point for future generations entering the hi-tech industries. 
"We're incredibly excited to be involved in managing the facility and looking forward to see the new businesses and creative projects are created around it."

Watershed studio managing producer Verity McIntosh added: "VR, AR and MR have become potent tools for creativity with artists, SMEs, technologists and researchers starting to make transformative work in these fields, but often struggling to gain traction without access to specialist equipment, testing space and an active community of potential collaborators and investors.
"This new hub space affords West of England the opportunity to coalesce and catalyse a world-class cluster of interdisciplinary activity around immersive realities."

LEP interim chair Prof Steve West said the innovative project would stimulate economic growth, support business investment and create jobs.
"Importantly, this is about exploring opportunities VR potentially provides for education and a range of industry sectors which are concerned with immersive and simulation technologies," he said.
Ahead of its opening, the lab is hosting a series of bookable sessions to preview the facilities while they are being kitted out.
Anyone interested should visit www.bristolvrlab.com