Businesses have an opportunity to find out more about the work of the Bristol and West of England China Bureau and mark the Chinese Mid-Autumn Festival at a special event in the city next week.
The Moon Cake Festival will be celebrated at the old Harveys Wine Cellars below Wongs Restaurant on Thursday, September 12.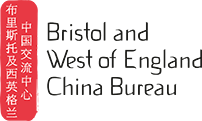 Bureau chief executive Dianne Francombe said: "This is an opportunity for businesses new to the bureau to share Chinese culture and tradition on the eve of the festival day, which is timed to celebrate the onset of autumn and the fruits of summer.
"It is a time for family and friends to celebrate with traditional food including moon cakes. Our event will provide an opportunity to celebrate an age-old tradition, meet new friends and share experiences and stories about China and Chinese culture."
There will be Chinese street food and Chinese music – including an opportunity to join in karaoke.
Dianne added said: "China is a huge and growing market and we are working to strengthen relationships and expand our connections with China, especially southern China and Bristol's sister city Guangzhou by providing a platform for businesses and individuals to develop understanding and connect with like-minded organisations."
The event will run from 6-9pm at Wongs Restaurant in Denmark Street.
For further information on reservations contact  Dianne@chinabureau.co.uk