Some of Bristol's best brains will be buzzing this evening as the city's research is showcased to the public.
Bristol Bright Night, part of a pan-Europe event taking place in 300 cities across 24 countries, brings together UWE Bristol, Bristol Natural History Consortium and the University of Bristol to present ground-breaking research to visitors to a number of city centre venues.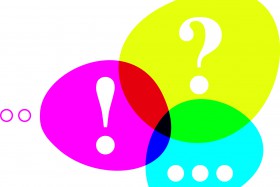 Bristol is one of only five UK cities to have been chosen to take part in the prestigious annual European Researchers' Night event.
It is funded by the EU Commission to encourage more young men and women to choose a career in research, by highlighting to the public, the crucial role research plays in our daily lives.
The event will celebrate the city's place as a home for cutting-edge research through a free showcase across Bristol's Harbourside. Researchers from UWE Bristol will join colleagues from the University of Bristol to engage visitors in a series of fun, interactive, hands-on activities including exhibitions at At-Bristol, talks at the Watershed and street performances.
There will be a warm welcome for visitors to At-Bristol from Bristol Robotics Laboratory's (BRL) life-sized humanoid robot RoboThespian, operated by PhD student Hamzah Hossen Mamode. RoboThespian was created to educate, communicate, and entertain by Engineered Arts. BRL is a collaborative partnership between UWE Bristol and the University of Bristol. L
UWE Bristol Vice-Chancellor, Professor Steve West, said, "Bristol Bright Night is going to be a very proud occasion for the city, being one of only five cities in the UK selected by the EU Commission to host an event. It's an excellent opportunity to celebrate the diversity of ground-breaking research taking place in both universities to the rest of Europe and to inspire the next generation of young researchers."
For the full programme of events: see Bristol Bright Night.