The law and the media was the key theme of the University of Bristol's Inaugural Law Conference.
The event showcased some of the best academic, professional and student legal minds and the aim is now to host an annual world-leading conference that inspires debate among aspiring lawyers from across the globe.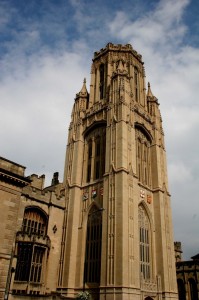 Speakers at today's event included the university's chancellor and law lord Baroness Hale, who spoke on a more visible Supreme Court: the pros and cons. Avon and Somerset Police chief constable Nick Gargan talked about the police and the media in a presentation entitled Can't live with them. Can't live without them.
And chair of the Press Complaints Commission Lord Hunt spoke on Regulation of Newspapers and Magazines: The Culture, Practices and Ethics of the Press.
Speeches were followed with a question and answer session and panel discussion on the challenges social media and the internet pose for the law.
The conference, sponsored by Bristol law firms Burges Salmon, Osborne Clarke and Bond Pearce as well as London firm Linklaters, coincided with the university law school's 80th anniversary.