Bristol's pandemic-hit meetings and events industry is to get free access to a pioneering scheme that allows events staged in different cities to link up through live-streaming technology.
Nationwide initiative Hybrid Event Solutions UK (HESUK) has been launched by the convention bureaus covering England's main cities – including the recently-launched regional body that promotes Bristol to a global market of event organisers.
HESUK will allow event and meeting organisers to offer a combined experience, meaning delegates will be able to attend the same national event at different Covid-secure venues, enabling them to network while adhering to government guidelines in place at the time of the event.
Speakers can also be in different cities while still addressing the same event and any delegates who cannot attend in-person will still be able to experience the event virtually.
Among the bureaus to have already signed up to HESUK is Meet Bristol & Bath, which was launched last week to provide a more joined-up approach to promoting the region as a prime location for international conferences and business events.
Meet Bristol & Bath convention bureau manager Amy Bramhall, pictured, said: "We're thrilled to be part of HESUK as we launch our new convention bureau at Meet Bristol & Bath.
"We hope that by being part of the initiative, we can best support the events industry here in the West, as and when restrictions allow conferences to resume.
"The industry needs to adapt and by being part of HESUK, we can give event planners the option to have one point of contact when organising a hybrid event in several UK hubs."
HESUK, which will offer its services for free, has been launched as the conference industry faces the continued challenge of staging events during the pandemic and questions over how it will adapt to live environments and face-to-face events if social distancing restrictions continue.
An industry report published last November said evidence showed that the meetings and events industry would look very different in a post-pandemic world and both offline and online meetings would thrive together as it discovered new ways to connect.
The report also highlighted the important role that hybrid event solutions would play in the future, with 84% of association planners intending to include hybrid and digital elements to their events.
Recognising this fundamental shift, the eight convention bureaus teams of England's main – or core – cities will now be working together operationally through HESUK.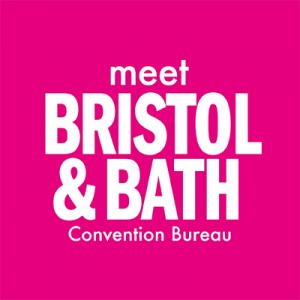 Through one contact, an organiser in one city will be able to work with Covid-secure venues across the network as well as destinations outside the group.
Association of British Professional Conference Organisers (ABPCO) director Heather Lishman said: "The Hybrid Events Solution UK is a glowing example of how the conference and events industry is innovating and working together to support each other through this damaging period.
"Live conferences and events have ceased as we continue the fight against Covid-19. Going into 2021 there is a strong desire to get live events back, to have people meeting face to face, networking, sharing and learning together.
"Creating a hybrid event is a solution to enable this, as the world navigates its way through the pandemic with rapid testing and vaccines on the horizon.
"The biggest challenge is confidence; organising a series of live event hubs across several destinations is a big logistical challenge. We welcome this solution which seeks to make the process easier for organisers, which should get people meeting as soon as it is safe to do so."
Business Visits Events Partnership (BVEP) chairman Simon Hughes added: "The Hybrid Events Solution UK is a fantastic concept, and it is inspiring to see these cities working together to help instil consumer confidence and get the conference and events industry up and running again."
Any organiser interested in using the service should visit https://visitbristol.co.uk/conferences/plan-your-event/hybrid-event-solutions-uk