Rapid-growth Bristol creative agency Diva, which works with many of the world's largest videogame brands, has brought in city tech champion Nick Sturge MBE to chair its new-look board.
Nick, pictured, best known as the founding director of Bristol's pioneering Engine Shed innovation hub, will help Diva expand its full-service creative offering, which includes making adverts, trailers, logos and posters for videogames.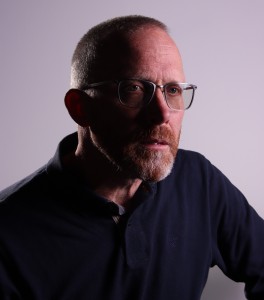 Launched 15 years ago, the Redcliffe-based agency is now the UK's leading gaming specialist creative agency and has worked with some of the global industries blockbuster clients, including Sony PlayStation, Activision and Bandai Namco.
Recent standout projects at the agency, which employs 30 people, include Elden Ring, Guardians of the Galaxy and PlayStation 5.
Nick, a pivotal figure in Bristol's tech sector for more than two decades, will work with Diva founders CEO Suzy Barnes and COO Andy Barnes and its advisors to further build on its already impressive roster of videogaming clients.
For the past two pandemic-hit years these advisors have helped Suzy and Andy hone their vision for the agency, including providing strategic focus, business development, defining its distinctive identity and creating a framework for its principles and values.
Diva's board now includes chief financial officer Deepa Shah, chief creative officer Nic Roope, chief marketing officer Alex Luff and director David Lilley and Nick – all in non-executive roles – along with Suzy and Andy.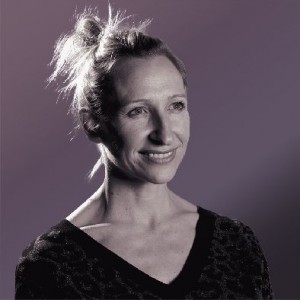 Suzy, pictured, said: "It's undeniable that the pandemic years were challenging for everyone – as leaders we were trying our best to navigate unprecedented, shocking change and provide stability for our employees and clients.
"Yet, with the worst of times can come the best of times – and the lockdowns provided an opportunity to take a step back and recalibrate.
"We reviewed Diva's foundational values and how we could build on those for the future of the agency.
"A first step was to create our advisory board, and – two years on – we're delighted to have officially appointed them all as non-executive directors.
Andy added: "The decision to bring in world-class leadership to our board, with Nick as chair, will help us guide and steer company strategy and ensure Diva's new executive leadership team can deliver on its potential for growth and remain true to our values." 
Nick, who received an MBE in 2019 for services to the digital economy, said Suzy and Andy had a strong vision for Diva, a strong sense that their strengths lie within videogaming, and a strong sense of treating their employees in a fair and equitable manner.
"The task over the last two years has been to hone their vision into a workable, strategic plan for growth and business development, build an effective board and turn their ideas – which are always creative and innovative – into reality," he added.
"We're all proud to take the next steps with Diva and help this Bristol-based, gaming native creative company on its journey to global success and recognition."
As well as achieving its business development goals, a keystone of the agency's ambitious strategy is to develop progressive employment practices, addressing the burn-out culture linked to parts of the creative sector and looking at fundamental issues such as the retirement shortfall.
It will strive to share and hone those ideas with like-minded thought leaders across the creative and videogames industries.
Nick Sturge's non-executive chair role at Diva is among his growing portfolio of appointments since leaving his post at Engine Shed in November 2019.
He is non-executive chair of TechSPARK, the not-for-profit network dedicated to connecting, educating and strengthening the West of England's digi-tech cluster, and a non-executive director of digital engineering consultancy CFMS.
In February he joined the board of Fusion Processing, the Bristol tech firm developing cutting-edge automated drive systems, as non-executive chair.
Pictured below: Diva's new-look board. From left, seated: Alex Luff, Nic Roope and Nick Sturge. Standing: Andy Barnes, Deepa Shah, Suzy Barnes and David Lilley