An innovative way of dramatically simplifying the cost and performance analysis of cloud computing technology has been launched by YellowDog, the Bristol-based tech business.
According to the firm, the YellowDog Index "brings order to chaos" by cutting through the complexity of comparing different combinations of processor, memory, bandwidth and related options.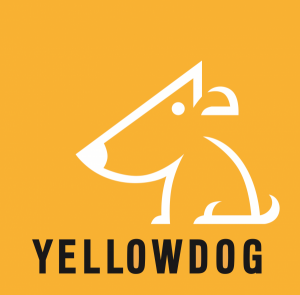 This enables businesses to choose the best source of cloud computing by dramatically simplifying the analysis of the cost, performance, availability, and carbon impact analysis of cloud computing.
YellowDog CEO Gareth Williams, who founded the business five years ago, said that, as the cloud fast became the dominant source of computing technology for businesses worldwide, making the right choices was key to business performance, and getting it wrong has a real impact to the bottom line.
The number of cloud instance types available today already stands at more than 25,000 variants and is increasing by hundreds each month.
Also post Covid-19, some 93% of companies plan to accelerate their cloud deployments, according to a report by market analysts Global Data.
The YellowDog Index means that, for the first time, cloud customers are able to instantly find the best source of compute that precisely matches their needs.
Using the Index, purchasing decisions can be based on not just on technical requirements, but also on cost, availability and, increasingly, the requirement of meeting renewable energy targets.
The Index uses the latest information available from sources such as Greenpeace and the US Energy Information Administration.
The technology behind the YellowDog Index is an integral part of the company's Assura product that automates the decision-making process involved in selecting, provisioning and then using cloud computing resources, all based on the client's requirements.
This ensures the best source of compute is used every time, minimising costly over specification and resourcing. Companies actively using the technology operate in sectors such financial services, meteorology, life sciences, and aerospace and are increasingly turning to the cloud for high-performance, high-resilient computing resources, as well as to move their business processes.
However, YellowDog believes the Index also has a much broader appeal to all users of cloud compute.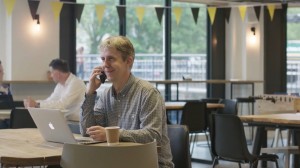 Gareth Williams, pictured, said: "Our software enables any business to find the best source of computing power. This may be where it's the cheapest, it has the lowest carbon impact or the highest performance at that moment in time.
"We've created a freely available Index so any business can evaluate and then choose the optimal cloud compute offerings anywhere in the world.
"Being able to assess the amount of renewable energy used for each cloud, alongside its cost effectiveness and computing power, is becoming increasingly important for some clients," he added. "This allows any business to navigate the vast, complex world of cloud computing and demonstrate how it meets its corporate sustainability objectives."
YellowDog, which is based at Bristol's Runway East co-working hub, already works with cloud partners including Amazon Web Services, Microsoft Azure, Google Cloud Platform, Oracle Cloud Infrastructure and Verne Global and so has a deep understanding of the challenges of selecting and using the right cloud infrastructure across the world.
Its software was initially used by cloud-based 3D rendering and animation clients and is now being accessed for a wide range of computationally intensive cloud applications, in many sectors.
YellowDog chairman Tom Beese, a serial tech entrepreneur, added: "At a time when there is immense economic pressure on companies and unprecedented demand to move business processes to the cloud, the Index and Assura help companies make the right purchasing decisions as they navigate the complicated landscape of global cloud infrastructure and advance their plans post Covid-19 and beyond.
Fellow YellowDog board member Reid Downey, a former general manager for Microsoft, said: "In my time at Microsoft we saw and helped enable the exponential expansion of compute resource across the globe, and I see strong potential for the YellowDog platform across enterprises in many verticals."