A mentoring and recruitment app designed to help bridge the gender gap in the tech sector has been launched by Bristol-based tech entrepreneur Rav Bumbra.
Rav, pictured, the founder of recruitment business Structur3dpeople, become convinced of the need for the service as a result of her own experiences as a woman in tech.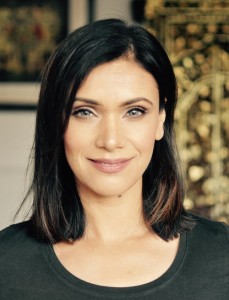 Having received inappropriate messages herself from men she initially met in a business setting, she believes many women are put off looking for mentors.
Called Cajigo (Careers and Jobs on the Go) – and unveiled yesterday to coincide with International Women's Day – it offers users a series of mentoring videos created by senior business leaders,
Users will be encour to undertake exercises and use the app to develop their careers.
Rav said: "Having worked in the tech industry for 25 years, I have often been the only woman in the room. But if we are to see more women progress in the tech industry, they need mentoring.
"So many women approach me on how to find a mentor and this solution provides every woman with access to one.
"The #MeToo movement highlights why many women don't feel comfortable meeting a stranger in a coffee shop. I'm a confident and experienced business person but, for a lot of younger women, the risk involved means this isn't an appealing way to meet a mentor."
Cajigo users will benefit from access to top advisors, within a setup that is entirely under their own control.
"We wanted to create a platform for women to get the best possible mentoring experience, but in a safe and structured, yet flexible environment," added Rav.
The app will launch with videos from mentors including:
Natalie Gross, managing partner TH_NK, president BIMA

Bijna Dasani, financial services executive and one of Management Today's '35 under 35'

Wasim Khan, chief executive of Leicester County Cricket Club

Luciana Carvalho Se, partnerships lead at Rewind, TedX speaker powering AR, VR and MR Innovation
The app is free to download, with each mentoring video costing £4.99. 
Rav Bumbra founded Structur3dpeople in Bristol in 2014. She is one of Business Cloud's 101 female founders of tech and creator of #GettingMoreWomenIntoTech – a campaign launched in 2016 to fill the IT skills gap by bridging the tech sector gender gap.