BBC Radio's Bristol-based in-house production division – previously called BBC Radio & Music Production – is to relaunch on Monday as BBC Audio with a new development unit focused on podcasts.
The BBC said the Creative Development Unit (CDU) will 'turbocharge' the production division's podcast ambitions.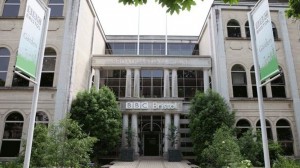 The popularity of podcasts has grown hugely over recent years with an estimated 7.1m people in the UK now listening to podcasts every week – one in eight of the population. The number has soared by 24% over the past year, according to research for Ofcom.
The CDU team will draw on creative and production expertise across BBC Audio's four production bases to develop landmark podcasts as well as partnerships and co-produced audio projects for the BBC.
They will also work with teams and individuals – new to podcasting – on pitching and development.
The new unit, with a core team of four, is led by Clare McGinn who previously ran BBC Audio's production department in Bristol.
It builds on the success of recent BBC Audio podcasts including James Acaster's Perfect Sounds and The Missing Cryptoqueen for BBC Sounds, Forest 404 and Evil Genius for Radio 4, 13 Minutes to the Moon and Fall of the Shah for the World Service, and the BBC Earth podcasts for BBC Studios.
Graham Ellis, Controller of BBC Audio, said:  "The new unit supplements rather than supplants the development work which goes on every day in our departments and allows us to bring our world-class staff together around specific ideas in a way which isn't limited by structures or genres.
"Producing brilliant content for the BBC's radio stations remains at the heart of what we do, but with on-demand content playing an increasingly important part in people's lives and in our portfolio, we want BBC Audio to be able to maximise all opportunities."
Clare McGinn, Head of Creative Development Unit, BBC Audio added: "This is an exciting time for all of us in audio production.
"Every day new audiences are discovering the joy of podcasts and their appetite for new voices and formats is growing.
"Through our stories, music, journalism and entertainment BBC Audio teams across the country are perfectly placed to meet that demand. It feels like the right time for us to find new ways of working and new partners to deliver great BBC podcasts to listeners."
BBC Audio produces speech, music and events programming for BBC Radio, The World Service and BBC Sounds.