Bristol's ambition to be a fair, healthy and sustainable city by 2050 has taken an important step forward with the appointment of 18 members to its 'One City' environmental sustainability board.
The move also reflects the city's ongoing commitment to becoming carbon neutral with city council achieving its carbon reduction target two years early.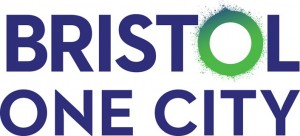 The board was established by the City Office to help accelerate progress towards environmental sustainability. It will be supported by Bristol Green Capital Partnership and the City Office.
More than 70 people responded to an open 'expressions-of-interest' process in May inviting businesses, other organisations and individuals with the qualities, skills, experience or influence to lead and promote change on the scale needed to achieve the environmental sustainability aspects of the One City Plan.
Applications were reviewed by a selection panel made up of a senior representative from Bristol City Council, a Bristol Green Capital Partnership director and an academic specialising in environmental equality issues from one of the city's universities.
To enable the new board to maximise its potential, a further three places have been reserved to ensure greater representation from Bristol's diverse communities.
These places will be filled as a priority through targeted processes and community engagement work and supported by the operations and engagement managers in the City Office.
Mayor of Bristol Marvin Rees said: "It is incredible to see so much willingness to support this new board and the wider environmental agenda of our One City Plan.
"It reflects our ambition of progressing towards environmental sustainability and our commitment to making Bristol carbon neutral. I commend the great work of the Bristol Green Capital Partnership who led on setting this up with the City Office and I look forward to welcoming the new members to the first meeting in July."
Bristol Green Capital Partnership chair Mohammed Saddiq, pictured, said: "We were really encouraged to have so many individuals, representatives of businesses and other organisations from different sectors come forward to volunteer their time and energy.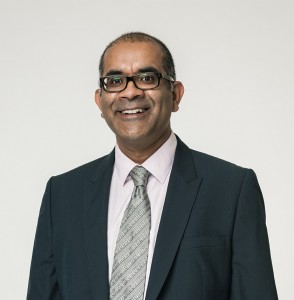 "Their collective and varied experience will help drive action and deliver on the goals set out in the One City Plan and the partnership's Our Future vision.
"The board's members – with the additional places for Bristol's diverse communities – will have the skills and experience to ensure the new board leads and supports the delivery of One City Plan outcomes, including realising Bristol's environmental sustainability ambitions, including to be a carbon neutral city, environmental equality, zero waste and healthy, ethical and sustainable local food practices and supply."
The board is one way for businesses and other organisations to engage with the environmental aspects of the One City Plan. They can sign up for City Office updates and join Bristol Green Capital Partnership. Individuals interested can also sign up for email updates from both organisations; go to www.bristolgreencapital.org for more information.
The environmental sustainability board is one of six One City boards which will drive and lead delivery on the goals set out in the One City Plan.
Further information can be found in the One City Plan available at www.bristolonecity.com
The first members of the new environmental sustainability board are:
Andy Hicklin, Environment Agency
Ann Cousins, Arup
Ben Ross, Bristol Energy
Dale Southerton, Cabot Institute, University of Bristol
Dan Green, Wessex Water
Gwen Frost, Bristol Waste Company
Iain McGuffog, Bristol Water
Ian Barrett, Avon Wildlife Trust
Katherine Piper, Future Economy Network
Poppy Brett, Life Cycle UK
Sara Telahoun, Anthesis
Savita Willmott, Natural History Consortium
Simon Roberts, Centre for Sustainable Energy
Simon Wood, North Bristol NHS Trust
Marvin Rees, Mayor of Bristol
Colin Molton, Bristol City Council
Mohammed Saddiq, chair of Bristol Green Capital Partnership (interim board representative)