Deazy, the Bristol specialist software firm, has been ranked as one of the UK's fastest-growing tech businesses for the second year in running.
The firm, which launched in 2016 with a mission to make development easy, appears at number 40 in the 2023 UK Technology Fast 50 league table, having achieved revenue growth of 750% over the past four years.
It made its debut in the prestigious ranking compiled by Big Four accountancy group Deloitte last year, when it landed in 13th slot following expansion of 2,615%.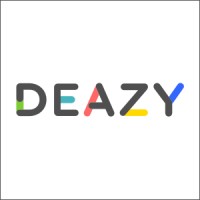 A developer marketplace platform, the firm connects enterprises, scale-ups and agencies with high-quality teams of 4,000-plus developers, handpicked to provide broad technical expertise and greater capacity and flexibility.
Deazy CEO Andy Peddar said: "The more that technology dominates the enterprise, the more that those enterprises need fast access to the latest tech talent and skills to keep projects on track and get new initiatives off the ground.
"Our model is the perfect fit for modern enterprises, giving them access to the required skill sets and being flexible enough to be scaled up or down according to need.
"In a year when business costs have increased, enterprises need a supplier they trust implicitly, and our flexibility, consistency, capacity and affordability have become even more in demand."
The firm is poised for further growth next year, with the demand for enterprise-ready, agile tech talent unlikely to go away soon.
Recent research it carried out with UK Chief Technology Officers (CTOs) – State of Development Landscape and Trends for 2024 – revealed that almost three-quarters believe there is a lack of quality developers in the market.
Andy Peddar added: "A lack of tech talent has been an issue for years, but it feels like we could now be approaching crisis point.
"A combination of Brexit, GenAI, the lightning pace of tech, a lack of industry diversity and long-term issues around the education system's ability to create strong candidates have created a perfect storm.
"Organisations need to put in place measures that address this in the longer term and plug gaps in the short-term to ensure projects don't suffer."
Deloitte UK Technology Fast 50 programme lead partner Kiren Asad said the impressive growth of this year's companies in the table demonstrated the continued tenacity of the UK's technology industry, despite ongoing economic headwinds, as it cemented itself amongst the top locations for venture capital investment globally.
"The Deloitte UK Technology Fast 50 awards acknowledge and showcase the talent and innovation of tech businesses across the country," he added.
The 50 companies in the table – now in its 26th year – generated £808mn in total annual revenues in the year 2022/23 and employed almost 15,000 people. The Fast 50 recorded an average four-year growth rate of 5,473%.