Travel trade buyers and tour operators from around the world have visited Bristol as part of a new campaign by tourist bosses to boost the number of overseas visitors to the city.
Prior to the pandemic, around 1m international tourists a year came to the West of England – delivering a major boost to the regional economy.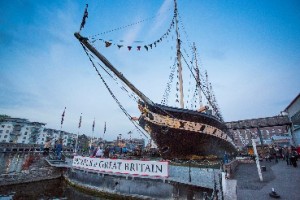 Now, with the pound remaining weak against the dollar and euro – giving visitors from the US and Europe in particular higher spending power – tourism chiefs are confident they can encourage more people from overseas to holiday in the UK.
Coupled to that is a raft of new flights from Bristol Airport to European cities, which are not only opening up new destinations for people from the West of England but also encouraging inbound tourism.
The latest forecast from the national tourism agency VisitBritain estimates 35.1m inbound visits to the UK this year – 86% of 2019 levels and 18% higher than last year.
Its forecast for overseas visitor spending in the UK this year is £29.5bn, a projected record high for annual inbound visitor spend.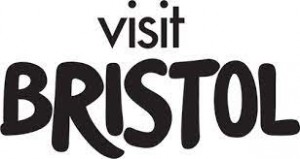 International staying visitors to the West of England in 2019 spent more than £400m, including on retail, food and drink, accommodation, travel and entertainment. However, that figure that dropped to £87m in 2021.
The recent visit of more than 30 buyers from Canada, Netherlands, Belgium, Italy and Spain was the first salvo in the battle to win back international tourists.
The programme was hosted by Visit West, the destination management organisation that includes Visit Bristol, working with Visit Britain, and included trips to Brunel's SS Great Britain, pictured above, Aerospace Bristol, Bath's Roman Baths and Cheddar Gorge and Caves.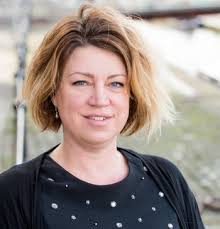 Visit West managing director and CEO Kathryn Davis, pictured below, said: "We are delighted to be working with Visit Britain, bringing representatives from several countries to the region.
"This gives us an incredible opportunity to show why this area is worth visiting as we rebuild our international profile following the devastating impact of the pandemic on our inbound visitor market.
"Working with the travel trade is critical in this, as they provide an essential link to future visitors.
"Both Bristol and Bath feature in the top inbound destinations according to the International Passenger Survey."
She said the launch last weekend of Swiss International Air Lines' (SWISS) Bristol-Zurich service would boost one of the region's largest inbound markets as Bristol one of the most popular UK cities with Swiss visitors.
In 2019 there were more than 38,000 Swiss visits to the region, more than half of which were holiday visits.
Visit West also has an extensive programme of additional activity planned in the coming months to promote the region both in the UK and oversees, including attending ITB Berlin, one of the world's largest and most important travel trade events, while Visit Britain is set to launch a new GREAT Britain marketing campaign this month.
This 'See Things Differently' campaign will showcase Britain as a dynamic, exciting and inclusive destination, capturing major events this year including King Charles III's coronation in May, with an additional bank holiday, as we as Liverpool hosting the Eurovision Song Contest, also in May.
The West of England's visitor economy is worth an estimated £2.33bn and supports around 45,000 jobs.