The Bristol-based group that owns the successful SACO serviced apartment brand is planning a major expansion across Europe spearheaded by a new managing director.
Edyn, which includes the Locke aparthotel brand as well as SACO, is looking at growth opportunities in key locations across the UK and Europe via leases, site development and purchase of existing assets.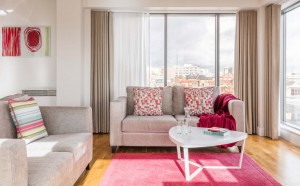 It forms the latest chapter in the SACO success story that started 20 years ago when wife and husband Lesley and David Freed opened their first serviced apartment in Bristol.
The concept was new to the UK – the couple had seen them in the US and believed they could offer an alternative to hotel stays for businesspeople working away from home.
A secondary market came from couples and families who did not want to stay in traditional hotel accommodation.
SACO properties tend to be in city centres close to restaurants and include cooking and laundry facilities.
The firm now owns or leases more than 80,000 apartments in 260 cities worldwide and employs almost 400 people.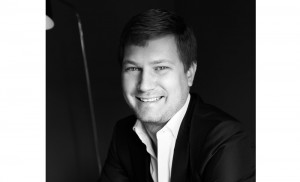 Following its acquisition by Brookfield Capital Asset Management in 2018, SACO brought together its portfolio of fast-growing hospitality brands including aparthotel group Locke – which operates sites in London, Edinburgh and Manchester – and aparthotels The Moorgate and The Wittenberg in London and Amsterdam respectively – into one group under the Edyn name.
Locke recently announced international expansion over the next two years, with openings planned for Germany, Ireland, Portugal, and Copenhagen as well as three more in the UK.
New managing director Steven Haag, pictured, joins from Sonder, the US-based apartment-hotel company where he led the UK and Ireland as general manager. During his two years there he is credited with transforming it into the best-performing region for the brand globally, adding more than 700 bedrooms.
Edyn CEO Stephen McCall said: "We are delighted to welcome Steven to the Edyn family and have him lead the transformation and growth of SACO, alongside our ambitious plans for Locke and Edyn.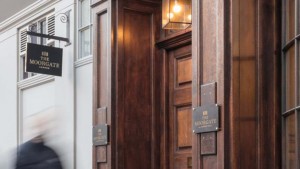 "His arrival underlines the huge potential of extended stay, and we are fortunate to add his experience with Sonder and in hospitality restructuring to our bench."
Steven Haag added: "It is incredibly exciting to be joining SACO and the wider Edyn group at such a pivotal time for hospitality.
"Whereas much of the industry is currently taking stock, SACO will look at the opportunity presented to expand its portfolio with new properties across Europe. We are in a unique position given our resilient business model, world-class development team and financial backing in Brookfield to reposition assets, as well as acquire new sites."