Two Bristol tech firms are among 30 fast-growth UK businesses chosen to take part in a prestigious programme aimed at accelerating their expansion.
BookingLive, the UK's number one online booking and reservation platform, and Immersive Labs, the cyber security firm founded by a former GCHQ researcher, were selected for the programme from more than 100 applications.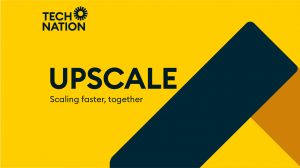 They will be coached over the next six months by some of the UK's most successful entrepreneurs and company founders. 
The programme is run by Tech Nation, the organisation that helps accelerate the growth of the digital tech sector across the UK.
The 30 companies selected represent some of the finest early stage talent from across the UK and it is expected that many will successfully grow into the next generation of digital household names.
Companies joining the programme have on average 40 employees and revenues of more than £1.5m a year.
Immersive Labs co-founder and CEO James Hadley said: "After launching in early 2017, Immersive Labs has seen phenomenal growth. We've grown from four people to almost 70 in just two years, taken Series A funding, and have opened four offices in Europe and the US.
"We've seen the damage that gaps in training for security professionals can do and our aim is to change that, putting the days of old-school, infrequent training behind us.
"We are incredibly proud to be working with some of the biggest banks, law firms and healthcare providers in the country, and joining Tech Nation's Upscale programme will help us push this vision further to help more organisations upskill their security teams. I have no doubt that we'll take a huge amount away from the programme and learn a lot from the experiences of hugely successful entrepreneurs."  
BookingLive founder and CEO Vinnie Morgan added: "BookingLive helps clients from local government and NHS trusts to Microsoft and Greene King, the pub operator, with industry leading solutions.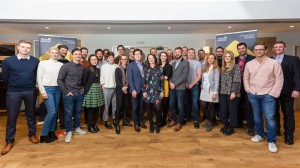 "We are a disruptive and innovative tech business with a big vision and we are very proud to be part of Upscale, the Tech Nation program that has helped other companies within the UK to become what they are today."
The Upscale companies are drawn from all sectors, with a fifth of companies in the fintech sector and another fifth that are e-commerce and marketplace. Half are business-to-business start-ups, while a fifth are business-to-consumer companies and 30% a hybrid of the two.
The programme has a strong focus on learning from peers. It includes workshops, mentoring sessions and networking opportunities. Participants will benefit from frank mentoring from scale coaches who will conduct workshops and events over the next six months, helping the cohort to tackle challenges involved in taking their businesses to the next stage.
Scale coaches on past programmes have included Brent Hoberman, co-founder of Lastminute.com, and successful investor and Lovefilm founder Saul Klein. The new programme got underway last night when all the companies were brought together for a launch in Worcestershire, pictured.
Upscale is backed by Silicon Valley Bank, accountancy group RSM and international law firm Cooley.
Last week Bristol Business News revealed that Immersive Labs had raised $8m (£6.2m) to further develop its innovative training system that uses computer game techniques to fight real-life threats.