Bristol is one of the UK's most successful cities for attracting foreign direct investment (FDI) and is helping the South West outperform most other regions in a highly-competitive market, according to new research published today.
Bristol is ranked sixth in a list of leading UK cities in global accountants EY's UK Attractiveness Survey, putting it ahead of bigger rival Birmingham and academic powerhouse Cambridge.

Bristol attracted 12 investments last year against 11 in Birmingham. It was only just behind Manchester, which recorded 15 projects.
The South West region achieved a 44% increase in the number of FDI projects last year, going from 15 to 27 – the highest number since 2010.
Although London remained the dominant region for foreign investment in 2013 with 48% of all UK projects, the South West was one of the few UK regions where projects did not fall and achieved 3.4% market share.
However, over a 10-year period from 2004 to 2013, the South West was in the lower half of all UK regions securing FDI – attracting 242 investment projects and creating 9,599 jobs in total.
EY's senior partner in the South West, Richard Jones, pictured, said: "The South West is performing well against fierce competition for investment between the rest of the UK and wider Europe, and the region continues to prove itself as an attractive destination for foreign investors.
"Being one of the few UK regions not to see a decline in projects, the region continues to prove itself as an attractive destination for foreign investors and it is encouraging to see Bristol positioned as the sixth most important UK city for FDI." But despite the increase in projects, the number of jobs generated by FDI projects fell for a second consecutive year – from 947 to 228, a dip of 76% and the lowest number recorded in a decade.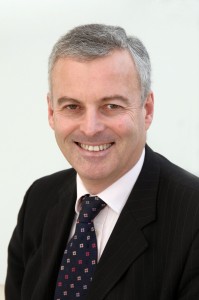 Across the UK as a whole, projects increased by 15% from 697 to 799, but the associated jobs fell by 8%. Mr Jones added: "Although we have seen an increase in the number of projects in the region, this has been offset by declining employment figures created from FDI. However, although job numbers provide a useful guide to overall trends, it should be noted that totals aren't released for every project.
"On a national scale, the fall in job numbers has occurred against the backdrop of declining average levels of employment per project across Europe as manufacturing projects migrate to lower-cost regions including Asia."
The majority of projects in the South West originated from the US with eight investments in the region, including a number of significant investments in Bristol.
EY's regional corporate finance team recently advised Bristol-based Space Engineering Services on its sale of a minority equity investment to US-based Hill Phoenix.
Manufacturing accounted for more than 40% of projects secured in the South West last year, well ahead of the UK-wide figure of 16% for this sector. However, the sector contributed less than 3% of jobs created from new projects in the region in 2013.
In contrast, more than a quarter of projects were in the finance and business services sector, which contributed to more than 70% of all FDI-linked jobs.
Among overseas firms investing in the region last year were transport and logistics firm Norbert Dentressangle, Hitachi Capital UK, Airbus, BMW, Culina Logistics and Siemens.