Bristol's burgeoning film industry is celebrating three nominations for this year's British Academy Film Awards (BAFTAs) – with Aardman Animations' latest cinema release joined by the debut feature from one of the city's small independent production companies.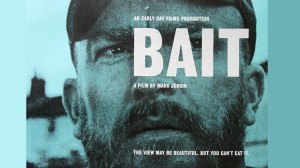 Mark Jenkin's Bait is the first full-length theatre release feature from Totterdown-based Early Day Films.
Already critically acclaimed – and the second-most popular film screened at Bristol's Watershed cinema last year – the film has been nominated in the Outstanding British Film category, where it will compete against titles including Sam Mendes' 1917, Dexter Fletcher's Elton John biopic Rocketman and Ken Loach's Sorry We Missed You.
Writer/director Mark Jenkin and producers Kate Byers and Linn Waite also secured a nomination for the BAFTA for Outstanding Debut by a British Writer, Director and Producer.
Established in 2009, Early Day Films was awarded a BAFTA for its short film September in the same year.
BAIT garnered five-star reviews from film critics, including chief film critic of The Observer Mark Kermode, who described it as "a genuine modern masterpiece".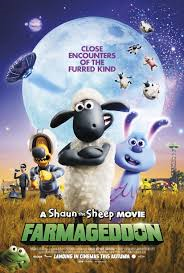 The arresting tale of change in a picturesque fishing village, shot using a 1976 Bolex camera and 16mm Kodak monochrome film stock, has screened at more than 25 film festivals around the world, having made its UK premiere at Edinburgh Film Festival last June.
Aardman – no stranger to the BAFTAs having won a total of 14 for its Bristol-made feature films and shorts over the years – is in the running for Best Animated Film with A Shaun the Sheep Movie: Farmageddon alongside other box office heavyweights such as Toy Story 4 and Frozen 2.
The 73rd British Academy Film Awards take place on February 2 at London's Royal Albert Hall, hosted by Graham Norton.
Bristol Film Office manager Natalie Moore said: "Congratulations to Early Day Films, Aardman Animations and all the talented creative professionals that worked so hard to make these two fantastic films.
"Having two films produced in the city nominated for this year's BAFTAs just goes to show the different kinds of filmmaking strengths that we have here in Bristol City of Film, coming from both emerging and established companies. We wish the creative teams behind both films the very best of luck at the BAFTAs next month."
Watershed cinema curator Mark Cosgrove added: "It's brilliant to see Early Day Films nominated in not one, but two BAFTA categories. Bait screened at Watershed for nine weeks in total; it proved so popular with audiences that we brought it back for an extra week over Christmas and the New Year. It was our second-best performing film of 2019 with 6,000 admissions, second only to the Oscar-winning The Favourite."
Bristol was designated as a UNESCO City of Film in 2017 – a permanent status that celebrates the city's achievements as a world-leader in the field of film and moving image. It is now one of 18 international cities of film and only the second in the UK.
Last month executive producer Douglas Rae, whose Ecosse Films made recently screened TV drama The Trial of Christine Keeler in Bristol last year, said the city itself deserved a BAFTA as the best place in the UK to film a drama. He previously filmed three series of TV drama Mistresses in Bristol.
His comments came at the end of the extensive shoot at Bristol's highly successful Bottle Yard Studios and a host of Bristol locations.
Pictured: Bait producers Linn Waite and Kate Byers from Early Day Films celebrate their BAFTA nominations with Watershed cinema curator Mark Cosgrove. Photo courtesy of Watershed