A tech business using artificial intelligence (AI) developed in Bristol to revolutionise the early diagnosis of skin cancer has received a £300,000 investment from the city's Private Equity Club.
Skin Analytics is using the AI to provide a smartphone-based skin cancer 'early warning system' for GPs – enabling patients to be screened for potential melanoma and making early diagnosis easier.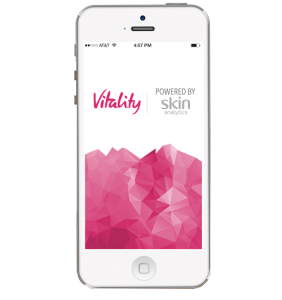 The company's technology uses dermascopic imaging and automated screening to identify potentially risky – or so-called 'ugly duckling' – moles or skin lesions and can detect any changes over time.
The algorithms used by Skin Analytics' flagship product were developed by the company's head of AI, Dr Jack Greenhalgh while at Skin Analytics following his PhD at the University of Bristol.
The £300,000 investment will enable the company to launch its product onto the market this year. It is part of a total of more than £1m raised by the business in its recent fundraising round and follows its Best Investment in AI award at the UK Business Angels Association Awards.
The firm was founded by CEO Neil Daly in 2012 and is based at East London's Silicon Roundabout tech hub. 
Neil, pictured, said: "There has been a huge increase in the rate of skin cancer across the UK in recent years at a time when there is also a severe shortage of dermatologists, both of which are putting huge pressure on the healthcare system.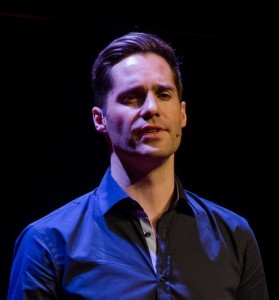 "We want to help more people to survive skin cancer and to improve the outcomes in the system. Our technology aims to achieve this by enabling a GP to screen patients in his or her surgery and to decide which lesions need to be treated in hospital, and which do not.
"We are delighted with the way our fundraising went and with the investment from Bristol Private Equity Club, as originally we only intended to raise a total of around £500,000.
"We have built and tested the systems and carried out a number of clinical studies – now this investment will enable us to move from focusing on R&D to having a fully marketable product which we can roll out later this year."
Bristol Private Equity Club was founded in 2016 with six investor/members and has grown to 70 members, primarily supporting projects which require between £100,000 to £500,000 of equity funding. This is the 12th deal concluded by BPEC, resulting in investments of more than £3m since its launch.
Jerry Barnes, a founding member of Bristol Private Equity Club, said: "Skin Analytics' technology has the capability to save huge amounts of valuable time and resource for our under-pressure healthcare professionals.
"We are delighted to be supporting such a groundbreaking product with such strong local roots, and clearly we are not alone in recognising the company's potential."