Bristol's Architecture Centre has appointed the founder of the city's Pride festival, Dr Anna Rutherford, as its new director.
Anna, pictured, is known for driving step-changes in organisations and has already made her mark on the city as chair of Bristol Festivals, during which she helped re-design Bristol's arts funding framework and recently secured over £5m for its museums.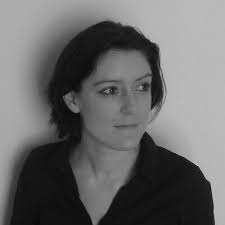 Originally a successful bioscientist, Anna left medical research in 2010 to set up Pride in Bristol, helping make it one of the UK's leading LGBT+ festivals, before being recruited as executive director of international arts organisation In Between Time.
During her five-year tenure, she drove the success of the organisation, increasing audiences exponentially, transforming its business model and upping the ambition of its artistic commissions and partnerships, including bringing Fog Bridge to Bristol.
Architecture Centre board of trustees chair Nick Childs said: "Anna is an experienced, innovative and strategic cultural leader. We are delighted to have one of 'Bristol's most brilliant women' join the organisation at an exciting time in our history and look forward to working with her to shape this great city."

The appointment comes at a pivotal time for the Architecture Centre, pictured below. Arts Council England recently announced a significant investment in the organisation, including a Catalyst grant to begin new ways of working, the organisation is experiencing record demand for its Design Review service and a new two-year partnership agreement with UWE's Architecture and Built Environment Department.
Anna said she planned to further develop the Architecture Centre's strategic role in urban design and creative placemaking.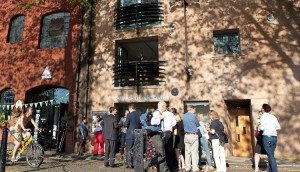 "The design of the city around us has a profound effect on our daily lives, happiness and well-being. As Bristol and the West of England experience an unprecedented period of growth, we have a key role to play in ensuring good growth, international leadership and strong design, so that the city we deliver is one future generations can be proud of," she said.

"We are beginning to develop a new vision for the Architecture Centre. Partnerships will be at the heart of our future, so we welcome everyone with an interest in architecture, place and the wider built environment to get in touch to explore creative opportunities."

Major of Bristol Marvin Rees said the Architecture Centre's future programme would add value to and complement the city's initiatives such as the Resilient City Strategy, Cultural Strategy, One City Plan and City Office.
He said: "It will encourage and enable a diverse range of citizens from communities across the city to engage in the placemaking agenda."