Two long-established Bristol public relations consultancies are celebrating successful starts to 2023 with a clutch of new clients.
Speed has secured seven new accounts including AA Media, Ravensbourne University and care homes group Sanctuary Care, while Empica's new clients include three owner-managed and family-run businesses with ambitious growth plans.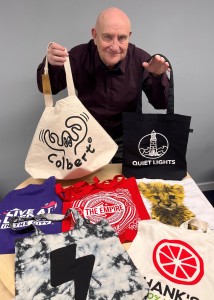 Wraxall-based Empica, which has been established in the region for more than 30 years and has a 12-strong in-house team of former journalists, copywriters, PR professionals and marketing communications specialists, has been appointed by eco-friendly screen printer Samedaybags,com, mobile barbering company Get Groomed and independent financial advisors Manning Gee Investments to help publicise their products and services.
Samedaybags.com, based in Monmouthshire, has tasked the agency with supporting a new brand launch this month and amplifying its fast-turnaround promotional products.
The business, started 10 years ago by husband-and-wife Melvin and Helen Green, has grown to employ 15 people and has a £1m-plus turnover.
Melvin Green said: "Having grown steadily for 10 years, and survived the pandemic when so many of the exhibitions, conferences and events that we were supplying were cancelled, we felt the time was right to bring in the expertise of Empica to help build our profile in new markets."
London-headquartered Get Groomed, which was launched in 2017 to provides mobile barbering services to corporates and individuals, has appointed Empica to support its push into new areas of the UK and strengthen its London offering.
Bristol-based Manning Gee Investments, run by Samuel and Naomi Gee, helps individuals with financial planning and has appointed Empica to publicise equity release options for people who have most of their assets tied up in property.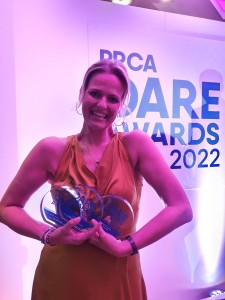 Empica founder and managing director Martin Powell, pictured above with some of Samedaybags,com's products, said: "We are delighted to begin the new year on a high and welcome a raft of new clients to Empica, including Samedaybags.com, Get Groomed and Manning Gee Investments.
"There are a wealth of owner-managed and family-run businesses in our region that are keen to press ahead with their growth plans in spite of the challenging climate they find themselves in – and they see media exposure and effective communications as a key part of their marketing strategy."
Clifton-based Speed, which describes itself as an "impact-driven PR agency", has also invested in its existing 40-strong workforce through a series of internal promotions as well as recruiting new staff to strengthen the team.
Along with its new clients, which span a range of sectors from education, health and finance to travel and hospitality, it said the launch in November of a new consultancy specifically to cater for brands seeking to engage with a 50-plus audience was also contributing the growth.
Called Anything But Grey and set up with Bristol agency Bray Leino – a sister company to Speed in the MISSION creative group – it has recently taken on its first client.
Speed managing director Kelly Pepworth, pictured above, said: "We had busy but fruitful end of year with a range of brilliant opportunities which were really well suited to the experience of the team.
"This has seen us start the year with some great brands on board and ambitious but exciting campaigns to deliver."
Work has begun with the new clients, including for Ravensbourne University in Greenwich, London, where Speed announced a series of honorary doctorates – including actor and director Idris Elba and designer Tinker Hatfield – which received national coverage, while the launch of Sanctuary Care's Enriching Lives campaign achieved 147 pieces of coverage.