A ground-breaking medicine dispensing system developed by Bristol tech firm Invatech Health is being hailed as having the potential to revolutionise the pharmacy industry in the way that Uber has disrupted taxi hire.
Called Titan, the system aims to speed up the user experience for patients and practice owners.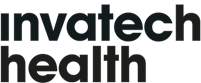 It is a single innovative, cloud-based Patient Medication Record (PMR) tool offering a full paperless workflow system for every pharmacy and follows the first industry accreditation from the NHS in more than a decade.
Titan safely dispenses and manages medicine, gives pharmacies control over their business activities and reporting, and has the potential to fully integrate with other pharmacy applications.
Titan's launch is the culmination of three years' work by a team of developers at Easton-based Invatech Health, driven and influenced by pharmacy experts, alongside a multi-million pound investment.
PMR technology in the pharmacy sector has changed very little since the 1990s and, given the complexity of NHS systems architecture, the barrier to entry for new providers has been extremely challenging since electronic prescriptions were introduced in 2005.
Invatech Health was set up five years ago by CEO Tariq Muhammad and has since created an enviable reputation with pharmacists, increasing business growth by providing an innovative electronic medicines management system into UK care homes.
Before setting up Invatech, in the 1990s Mr Muhammad pioneered several pharmaceutical services, as well as building a successful chain of regional pharmacies, aimed at optimising the expertise of pharmacists in the face of a sector increasingly dominated by major high street retailers.
He believes Titan can help revitalise the pharmacy sector in the way that Uber has revolutionised taxi hire and Xero has impacted on accounting - freeing up pharmacists' time and enabling them to focus on newly-commissioned patient services, designed to relieve the burden from the shoulders of under-pressure GPs and the wider NHS.
He is initially targeting 6,000 independent and small group pharmacists in England and Wales, although he has had interest from larger corporates with tendering processes already underway.
"The small chains and independents are the ones which will most benefit from Titan and are the type of pharmacy I'm passionate about helping," he added.
"They have been greatly deprived from the advances in technology seen in other sectors and have not had the resources to optimise their businesses like the larger chains.
"Technology in pharmacy hasn't moved with the times – most pharmacies have chaotic back offices, using systems which were developed 16 years ago.
"It's all done manually, making a production line which is incapable of meeting the expectations of customers while pharmacists' skills are wasted putting labels on boxes when they could be helping patients.
"We're fundamentally different to all other PMRs – ours is not a single station, it's an entire operating system and a multi-device platform. It's offering a new way of life for pharmacists. Titan is operating on a cloud-based Amazon Web Service and that, alongside the way we work with our application programming interface (API), is a first for the sector.
"We believe the processes we've created can save 80% of the pharmacist's time, freeing them up to do better work, consultation, administering medicines – all the work which they wanted to do when they started pharmacy.
"Titan is the 'how' to the problem that everyone in our sector recognises. It can help to deliver the vision that everyone wants, while bringing benefits across the NHS and the health sector."
Mr Muhammad said that, with pharmacies spending around £500 a month for their PMR systems, the potential for Titan was significant.
"We're making it affordable for all pharmacists," he said. "And we have exciting ideas for how we can develop our pricing structure to make it bespoke for the needs of individual businesses. Titan's going to be a winner for everyone, for pharmacists and for patients, and we're excited, as well as passionate, about its potential."
Pictured: Tariq Muhammad, CEO of Invatech, flanked by Jeff Shelley CIO, left, and Wahid Muhammad CTO