Bristol Law Society has appointed two co-presidents in a move that means the the top role at the 251-year-old organisation will be operated as a job share for the first time.
Family lawyer Erin Sawyer and property litigator Edward Thompson will operate the presidency on a flexible-working basis for the next two years.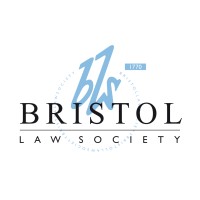 Erin, a partner in the Bristol office of national law firm Irwin Mitchell, is going on maternity leave at the start of 2022 while Edward, a property Litigator with regional firm Battens, has recently become a father.
They take over from Ben Holt, a partner with Bristol-headquartered law firm VWV, who has been in the role for two years due to the pandemic.
Bristol Law Society, which has 4,500 members, is one of the UK's largest and the oldest law societies.
It described the move as a big step towards committing to more flexibility for its members and senior leadership team and put the support of new parents at the forefront of the organisation.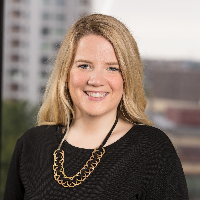 Erin, pictured, who was promoted to partner earlier this year, is a specialist in a wide range of family law areas including high net worth and complex financial divorce matters and cohabitation issues.
She joined Irwin Mitchell 21 months ago from Lodders Solicitors in Cheltenham, where she worked as an associate for two years. Prior to that she was an associate at Harrison Clark Rickerbys, also in Cheltenham.
Edward, pictured, who was previously Bristol Law Society junior vice president and has been its Bath representative for the past two years, trained at Battens before joining Blaser Mills in High Wycombe and then Mowbray Woodwards Solicitors in Bath before returning to Battens in 2018.
His experience spans dilapidations, nuisance, landlord and tenant insolvency, and commercial landlord and tenant disputes.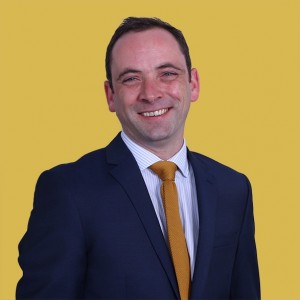 Erin, who was previously Bristol Law Society senior vice president, said: "I'm absolutely thrilled to have been appointed co-president of the Bristol Law Society with Edward, someone I respect very much as a lawyer and as a contributor to the Bristol legal community.
"Edward and I are both going to be new parents by the start of next year, so putting a co-presidency in place was the obvious step forward that allows us to achieve professional and personal milestones with the support of our council members.
"It's great to be a part of a progressive and modern organisation that allows for new parents to progress their careers, something Irwin Mitchell has already committed to with its flexible working policy.
"Our combined leadership will also allow enhanced collaboration so we can best make sure the Bristol Law Society is at the top of its game for the benefit of the South West legal sector and its clients.
"I'm looking forward to getting started and hope our two-year tenure inspires other companies and organisations to find new ways to encourage and support new parent colleagues in their professional endeavours."
Pictured: Bristol Law Society's executive team for the next two years with Edward Thompson, third left, Erin Sawyer, fourth left, and immediate past president Ben Holt, second from right