The Bristol bases of four national law firms are celebrating success in one of the UK's most prestigious legal sector award schemes.
VWV, TLT and Burges Salmon – all headquartered in Bristol – and transatlantic firm Womble Bond Dickinson's office in the city were among the winners at the Legal 500 UK Awards.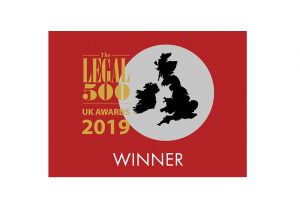 The awards are conducted independently and based on the opinions of 250,000 in-house lawyers contacted throughout the year as well as in-depth research into legal firms.
VWV's award recognises the excellence of its HR and employment law team, which is described by clients as "a team who will go above and beyond the call", according to Legal 500.
The team's lawyers provide specialist employment law advice to employers of all sizes and in all sectors. Last year it launched a complementary HR consultancy, Narrow Quay HR, which focuses on providing HR services to the firm's clients, including HR support, investigations, training and trade union consultations.
Partner Gareth Edwards, pictured, who leads the team, said: "It is great to receive such recognition in the Legal 500 UK Awards and reflects the hard work of all members of the team. The award is a great start to the year."
VWV, which also has offices in London, Watford and Birmingham, has a client base that includes Airbus, Birmingham Royal Ballet, University of Bath, European Healthcare and Sigma Pharmaceuticals.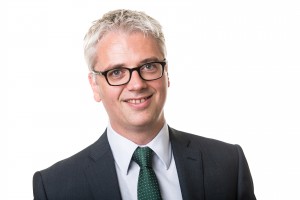 TLT's Bristol-based banking and finance partner Gary Roscoe, who is also a specialist in its clean energy team, was named Individual of the Year (outside London) for projects, energy and natural resources in the awards. 
Gary has been instrumental in funding and developing clean energy projects across the UK for a number of years. He has led a number of high-profile clean energy deals, representing some of the UK's major financial institutions and clean energy companies in debt funding projects that include wind, solar, storage, hydro, wave and other clean power technologies.
Womble Bond Dickinson (WBD) South West team landed the Firm of the Year (outside London) Award for projects, energy and natural resources.
WBD Bristol-based partner and head of power and renewables, Chris Towner said: "We're delighted to have been recognised by the Legal 500 awards on the back of our strong projects and energy credentials. This win is a direct result of the feedback our clients have shared and a tribute to our team, our in-depth expertise and the high-quality advice we provide to clients in the region." 
WBD energy sector clients including RES, ScottishPower Renewables, EDF Energy Renewables, Centrica and RWE Npower, as well as other major utilities and leading independents. Bristol is the firm's second largest UK office where it employs more than 230 staff. 
Burges Salmon partner and head of the firm's rail team, Brioney Thomas, was named Individual of the Year (London) in the transport category, despite being based in the firm's Bristol office.
Burges Salmon said her win emphasised its market-leading position in the transport sector, alongside Brioney's profile as one of the top specialist rail lawyers in the UK. She was also shortlisted for the Individual of the Year (outside London) award.
A number of Bristol firms and individuals were also shortlisted in the Legal 500 Awards including Osborne Clarke (Corporate and Commercial Firm of the Year, Projects, Energy And Natural Resources – firm (specialism), Transport Firm of the Year – outside London ), Osborne Clarke partner Marc Shrimpling (Corporate and Commercial – individual outside London), Bevan Brittan (Public Sector Firm of the Year), Womble Bond Dickinson (Dispute Resolution Firm of the Year – outside London), Foot Anstey (Finance Firm of the Year – outside London), TLT partner Jon Stuart (Finance – individual outside London), DAC Beachcroft (Real Estate Firm of the Year – outside London, TMT Firm of the Year – outside London), Burges Salmon (Real Estate Firm (specialism), Transport Firm of the Year), Burges Salmon partner Simon Tilling (Real Estate – individual outside London), Burges Salmon partner Brioney Thomas (Transport – individual outside London), VWV (Public Sector Firm of the Year – outside London) and VWV Bristol partner Ben Willis (Public Sector – individual outside London),