Bristol has been shortlisted for the prestigious title of European Capital of Innovation 2019 for the second year running by the European Commission.
Bristol is among 11 cities, including London and Glasgow from the UK, in the running for six European Capital of Innovation (iCapital) Awards.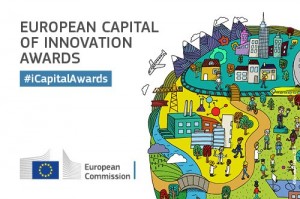 The overall winning city – which can claim the title of Europe's most innovative – will receive funding of €1m with five runners-up getting €100,000. The prize money must be used to scale-up local innovation activities and collaborate with other cities.
The winner is the city best able to demonstrate its ability to harness innovation to improve the lives of its citizens.
To be eligible for an award, cities must have at least 100,000 inhabitants and be in country taking part on Horizon 2020, the EU's research and innovation programme. Bristol was shortlisted last year but was not among the winners.
Cities are chosen according to how they:
Contribute to open and dynamic innovation ecosystems.

Involve citizens in governance and decision-making.

Use innovation to improve the resiliency and sustainability of their cities.
Leaders from each city will pitch to judges later this month.
Bristol has been recognised for its unique One City Approach, which brings together a wide range of public, private, voluntary and third sector partners with the aim of make Bristol a fair, healthy and sustainable city.
In January Mayor Marvin Rees published the One City Plan, which sets out ambitious targets for the future of Bristol, decade by decade, up to 2050.
He said: "One City is an exciting and innovative approach to shaping and investing in the future of Bristol. The One City Plan is the result of city partners collaborating and co-producing.
"It's already delivering cultural change across leadership, governance and citizen participation.
"We know where we want to be in 2050, but our path to reaching those goals is evolving all the time. To be shortlisted for a European Capital of Innovation Award is an amazing achievement but, should we be successful in gaining this prize, we'll be able to make huge strides forward, testing ideas across the whole system which everyone in Bristol will benefit from."
Other cities on the shortlist are Antwerp, Bilbao, Bologna, Dortmund, Espoo (Finland), Hamburg, Lyon, Nantes and Rotterdam. The current title holder is Athens. Previous winners have included Paris and Amsterdam.
The winners are expected to be announced by September 26.