Bristol law firm Gregg Latchams has selected Feeding Bristol – the organisation aiming to save thousands of children in the city from poor physical and mental health caused by 'summer holiday hunger' – as its charity for the next two years.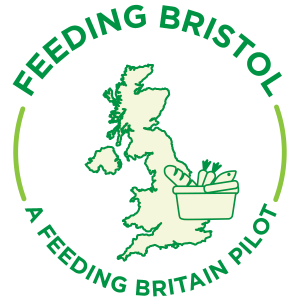 Feeding Bristol aims to raise at least £100,000 to provide meals for an estimated 11,000 children at risk of going without food during the summer holiday period.
Gregg Latchams, which also has an office in London, decided to back the charity as part of its commitment to supporting regional, philanthropic causes.
Feeding Bristol is also addressing the issues of mental health and wellbeing that can be brought on by poor access to nutrition through a focus on greater food security and is looking to increase enthusiasm for growing and cooking food and increasing the sustainable supply of good quality local produce to the city.
In addition, it is working to influence long-term economic and national policy changes to ensure no one goes hungry.
Chair of its trustees, Andy Street said he was delighted that Gregg Latchams had chosen Feeding Bristol as its charity.
"Achieving food security in Bristol for the young and for other vulnerable groups in the city relies heavily on the support of local businesses like Gregg Latchams and we very much look forward to working with them over the next two years," he said.
Gregg Latchams associate director Ewen Macgregor, pictured, added: "We're really looking forward to supporting such a great cause which looks to benefit the people of Bristol. It's core to the way we do business at Gregg Latchams and part of our ethos of playing an active part in our own community.
"Despite having only been around since 2017, the charity has already achieved so much, and we are looking forward to seeing what they accomplish in the coming years." 

As well as providing financial donations, Gregg Latchams will partner with Feeding Bristol through volunteering on upcoming projects and providing pro bono legal advice as and when required.
Bristol has the highest number of children claiming free school meals in the South West and among the highest proportion in the country at nearly 20%.
Any business interested in supporting Feeding Bristol should email info@feedingbristol.org, or, to make a donation directly, visit https://feedingbritain.org/donations/donate-to-feeding-bristol/