A  £100m institute tasked with creating transformational technologies for the future is to be opened on the University of Bristol's new Temple Quarter Enterprise Campus.
In what the university described as a unique collaboration, the institute will act as an international-leading research facility, bringing together its engineers with social scientists and tech giants, corporations, local government and community partners to help transform the way new digital technologies are created, used and evaluated to the benefit society.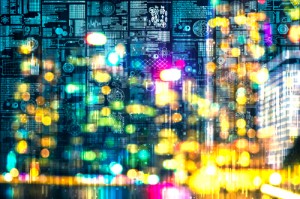 The Bristol Digital Futures Institute (BDFI) will have 6,000sqm of co-creation space, including a state-of-the-art interactive auditorium and the world's first reality emulator which will enable the study of future digital systems at scale.
These cutting-edge labs will allow researchers to study a range of scenarios, from emerging challenges in future cities; protecting society against cyber-attacks on critical infrastructure and exploring how digital technologies are experienced by different social groups.
The university said this knowledge would be shared "to help create a better digital world".
It will help investigate the implications of living in a data-driven society, so boosting the UK digital sector, which is projected to be worth £200bn by 2025.
It will also draw on – and strengthen – Bristol's globally significant digital technology cluster, which employs more than 60,000 digital workers in the aerospace, digital technologies, digital creative and internet application industries.
Some 200 people will take part in research and innovation at the BDFI, contributing more than £180m to the economy over 10 years.
It will form a key part of the university's £300m, seven-acre Temple Quarter Enterprise Campus on the former Post Office sorting office site next to Temple Meads railway station.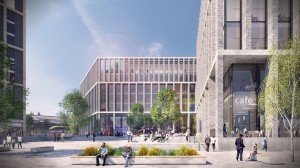 The campus, pictured, which is expected to open in 2022, will be at the forefront of digital and management research, education, skills and innovation and in total will provide teaching, research and innovation space for 800 staff and 3,000 students, with accommodation on site for up to 953 undergraduates and postgraduates.
The BDFI is being funded by a £29m grant from the Research England UK Research Partnership Investment Fund (RPIF), £55m from 27 partners, including BT, Dyson, the BBC, Airbus and Bristol-based animators Aardman, and £16m from in philanthropic donations.
University of Bristol vice-chancellor and president, Prof Hugh Brady, pictured, said: "So many of the research solutions to contemporary global challenges are now discovered through creative collisions at the interface of traditional academic disciplines.
"The new Bristol Digital Futures Institute will apply this multidisciplinary paradigm to exploration of our rapidly evolving digital world. We are creating a unique research ecosystem where world-class engineers, computer scientists, social and behavioural scientists, psychologists and legal scholars can work shoulder to shoulder with our partners from industry, social enterprises and civic organisations exploring the opportunities and challenges posed by new digital technologies." 
Pro-vice chancellor for research Professor Nishan Canagarajah added: "This funding announcement is fantastic news for the university, the city of Bristol and the wider region.
"It provides an opportunity to think about our futures differently – to build on expertise from right across the university in collaboration with industry, government and people in the city; to think about the world we are creating with digital innovation and ensure that this is ethical, socially responsible and inclusive – helping to support the creation of future 'tech with a conscience'.
"It will add further to the University of Bristol's growing reputation as a global leader in responsible socio-technical innovation, and the epicentre of a unique partnership ecosystem where public participation and citizen co-creation is key.
"It will also ensure the UK can remain at the forefront of a rapidly advancing sociotechnical world by integrating areas of policy, economics, society, law and environmental impact with technical development, to ensure that emerging technology is useful, safe and secure."
Among the BDFI's partners are Aardman, Ashley Community Housing, Airbus, Arm Ltd, Babassa, BBC,  Bristol Media Group, Black South West Network (BSWN), BT, Business West, Digital Catapult, Dyson, Evolyst, Frazer-Nash Consultancy, Gregg Latchams Solicitors, Hargreaves Landsdown, Knowle West Media Centre, National Physical Laboratory (NPL), Quin, System C Healthcare Ltd, Thales UK, Three, TM Forum, Toshiba, Ultrahaptics, Watershed and West of England Combined Authority (WECA).
Aardman co-founder David Sproxton said: "Engaging audiences emotionally and authentically with screen-based entertainment is a little understood art. The Bristol Digital Futures Institute will build new knowledge using state-of-the-art facilities to create truly immersive and engaging experiences with the aim of supporting the creation of the next world class character franchise like Wallace & Gromit or Shaun the Sheep here in Bristol."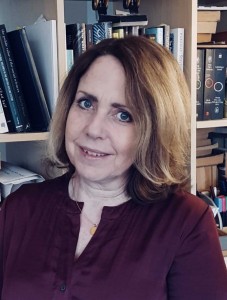 Paul Coles, Group English Regions Director for BT said: "Bristol and the West of England is an incredibly important area for us. Our long-standing research partnership with the University of Bristol underpins the very foundation of modern and future communications technologies. We are very excited about Bristol Digital Futures Institute and are already in discussions about how we grow our partnership further."
The Institute will aim to generate 30 new collaborative projects per year and will be jointly led by Prof Susan Halford, a social scientist and professor of sociology, and Prof Dimitra Simeonidou, an engineer and professor of high-performance networks.
Prof Susan Halford, pictured, said: "The digital world is changing fast – we're building new artificial intelligence and faster networks, which are becoming much more connected with our day to day lives. This will bring opportunities, but also huge challenges.
"Rather than waiting for the future to happen, we'll get ahead of it and drive our digital future for the benefit of society, economic growth and prosperity."
Prof Dimitra Simeonidou added: "The new research facilities are vitally important to understand our digital futures. They will allow a step-change in sociotechnical research and help us to gain new insights on the challenges and opportunities brought by disruptive digital technologies.
"These insights will enable us create new technologies and deliver our vision for a future digital society based on opportunity, trust, human control, resilience, openness, diversity and inclusion."