A fast-growing Bristol online pharmacy is urging the industry to take up its technology to save each community pharmacist hundreds of hours a year.
PillTime, which is forecasting 900% growth in the next two to three years, says its research shows that the average pharmacy spends nearly nine days of staff time every month processing medicines through inefficient dosage systems such as blister packs.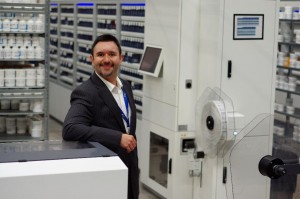 The firm, founded in 2016, provides prescription medicines in daily dosage pouches to around 11,000 NHS patients in England.
But following its deployment of the cutting-edge patient management record system Titan, developed by Bristol-based innovator Invatech Health, it is poised for rapid growth.
PillTime superintendent pharmacist Sadik Al-Hassan, pictured, is urging pharmacists to embrace the firm's new technology to help them refocus on prioritising patient care.
He said many pharmacies were running at capacity due to dosage problems and often had to refer patients to other outlets.
"Over the past decade and a half, I've seen first-hand how blister packs, dosette boxes or MDS [Monitored Daily Dosage] trays have sapped time and strength out of community pharmacy," he said.
"And unfortunately, due to a combination of time and cost constraints, we are seeing patients being referred constantly down the road. This can't be right. It's upsetting when pharmacists are unable to offer the help a patient needs.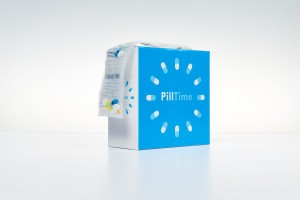 "Our research shows that there are available savings of over six hours per 100 dispensed items, with the typical community pharmacy serving 200 blister pack patients per month, with each needing an average of 5.6 items.
"Moving a patient's dispensing to our pouching system can therefore save just under 72 hours per month in a normal community pharmacy – that is just staff time, let alone pharmacist time.
"That's more than nine working days – think of what could be done with that time instead. Pharmacists need to make hard choices now, so they can offer patients maximum impact and focus on freeing up time for service delivery such as NMS or vaccination services."
Mr Al-Hassan, an award-winning community pharmacist and Company Chemists Association representative for the Avon Local Pharmacy Committee, joined PillTime seven months ago.
He is now launching a campaign to encourage pharmacies to refer their MDS patients to PillTime, by offering a cash incentive to community pharmacies whose patients switch over after referral.
The NHS-registered online pharmacy moved into new, 27,000 sq ft premises at Cribbs Causeway earlier this year, installing state-of-the-art robotics from German manufacturer BD Rowa.