Lawyers from Bristol-headquartered TLT have advised local e-commerce fulfilment start-up Huboo on a £2.1m investment to help it continue to expand and also move into the European market.
Emersons Green-based Huboo was launched two years ago by Bath tech serial entrepreneur Martin Bysh and logistics innovator Paul Dodd to offer tech-driven fulfilment services to small online sellers.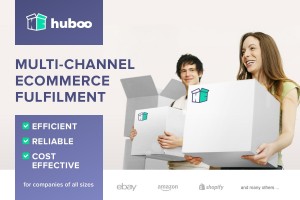 The firm takes the stock of customers, stores it and then picks, packs and delivers it for them automatically. It has already cooperated with eBay, Amazon and Shopify.
The £2.1m investment was raised in seed funding from London-based Episode 1 Ventures, which invests in early-stage tech companies, with angel investors also contributing to the total.
The TLT team was led by corporate partner Jon Gill, supported by corporate solicitor Matthew Howells and legal assistant Rachel Kelly.
Jon Gill said: "This transaction demonstrates the opportunities that the changing retail landscape and, in particular, the growth in online and multi-channel specialist retailers, is creating.
"Having supported Martin in previous successful ventures we were delighted to be able to support him and Paul in securing this important investment, and we look forward to supporting their progress going forward."
Martin Bysh, who has previously owned and run digital marketing and online dating businesses, added: "Jon and the team at TLT have advised me on a range of matters, from industrial property leasing to company sales, as well as the recent fundraising.
"Jon's advice and exceptional negotiating skills, and the support of his incredible team, have been vital in all these transactions."