More than 1,800 homes, a major new speculative office building and a hotel are planned for two separate schemes that could change the face of two areas of Bristol.
Both are being proposed by city-based developer Cubex, which this week formed a strategic partnership with investor PfP Capital on the huge Frome Gateway scheme close to the M32 and submitted plans for its former Avon & Somerset Fire and Rescue HQ site in the city centre, pictured.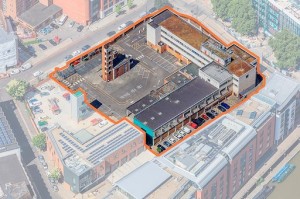 The Cubex/PfP partnership is proposing a new 'gateway' site into the city centre with more than 1,500 homes, hotel, workspace and student accommodation in its initial phases.
Cubex executive director Gavin Bridge said: "These will be complimented by significant infrastructure enhancements particularly around the River Frome and the M32. Emphasis is being placed on delivery, sustainability and the quality of the placemaking."
A master planner is being appointed for the scheme. Cubex and PfP said this would be the first of a number of opportunities being explored across South West and South Wales over the longer term.
Under the terms of the partnership Cubex, which is developing the new city centre Finzels Reach quarter, has agreed that PfP Capital, the fund and asset management arm of Places for People Group, will act as its investment partner on large scale development, regeneration and placemaking opportunities.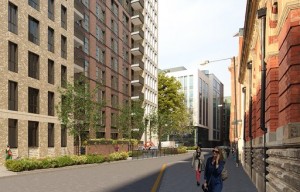 Frome Gateway is a significant area of largely low-level industrial land either side of the River Frome, which also borders Riverside Park and Newfoundland Way, the road linking the M32 with the city centre and inner ring road. 
Gavin Bridge added: "We are committed to creating better, more inclusive cities, balanced communities and places that really work for people. We are delighted that PfP Capital will have a long-term interest in the projects we take forward, helping to make a lasting, positive impact on the region.
"We are currently pursuing a number of development opportunities and are excited to forge ahead with these."
PfP Capital managing director Chris Jones said successful placemaking relied on developer and investor having a common goal and a close working relationship to make it a reality.
"Cubex shares our vision and we look forward to working with them to deliver quality places that work for everyone," he said.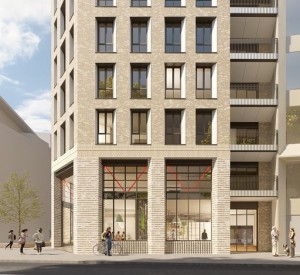 Bristol Mayor Marvin Rees – who this week has been talking to international investors at the MIPIM global property showcase in Cannes – added: "We welcome this new initiative between two partners with a record of delivering high quality developments designed around people and communities.
"The capacity and expertise that partnerships like these bring will help unlock opportunities for redevelopment across the city. We look forward to working with them in the future."
The former Avon & Somerset Fire and Rescue HQ site on Passage Street, which is being developed by Cubex alongside long-standing partner Palmer Capital, will have more than 300 new homes – 20% of affordable – and new high-quality offices for up to 1,500 people, pictured above and right in CGIs, according to the plans lodged with Bristol City Council.
Cubex bought the former fire station site last year on behalf of Palmer Capital Development Fund IV (PCDFIV), a programmatic venture between CBRE Global Investment Partners (CBRE GIP) and Palmer Capital.
The 116,000 sq ft Grade A speculative office building will be let to either a single company or range of organisations on a floor-by-floor basis, Cubex said.
It will feature an eye-catching entrance designed to create a sense of place and identity and inside will include a unique corkscrew-like staircase rising up through a glass atrium to a rooftop terrace.
A similar design approach is being used to that at Aurora, the landmark office building that completed opposite at Finzels Reach earlier this year, which is known for its outstanding environmental and digital connectivity credentials.