Ultraleap, the Bristol firm behind the world's most advanced hand tracking technology, has signed a multi-year agreement to integrate it into US tech giant Qualcomm's latest virtual reality system.
Qualcomm's Snapdragon XR2 5G platform is the first in the world to bring together 5G and AI (artificial intelligence). It enables users to explore a virtual world through a 360-degree spherical view that captures every detail along with high-fidelity surround sound.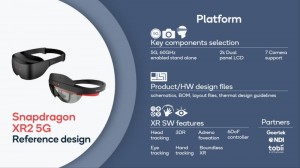 Under the agreement with Ultraleap, the Bristol firm's Gemini, fifth-generation hand-tracking technology will be incorporated into the new Snapdragon platform in a move the companies describe as "signalling a significant step change for the XR [extended reality] space".
Gemini is built on Ultraleap's world-leading hand tracking and unrivalled mid-air haptic technologies, pictured below. It allows users to engage with the digital world naturally – without touching surfaces and with no touchscreens, controllers or keypads – for a fully immersive 3D experience.
While it can be used in a wide range of industries, including extended reality, automotive, digital signage, industrial automation, and location-based entertainment it has proved most popular so far in consumer electronics such as gaming.
In February Ultraleap signed a deal with US electronic media giant CEN to use its haptic technology in interactive cinema lobby advertising – so allowing brands to continue to engage with audiences while supplying vital revenue to movie theatre operators.
California-based Qualcomm, which creates intellectual property across a wide range of tech spanning semiconductors, software and wireless technology, called the system the fastest, most accurate and most robust hand tracking available.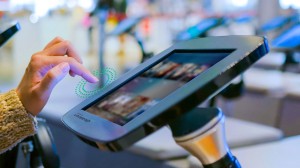 Ultraleap CEO Steve Cliffe said: "Qualcomm Technologies recognises the importance of high-precision hand tracking in order to revolutionise interaction in XR.
The compatibility of our technology with the Snapdragon XR2 5G Platform will make the process of designing hand tracking within a very wide variety of products as simple as pick and place.
"Qualcomm Technologies is in the position to bring transformation to XR by making state-of-the-art technologies – including 5G and spatial computing – available to a broad market. We are proud to be at the forefront of this fast-growing ecosystem alongside them."
Qualcomm Technologies director of product management Hiren Bhinde added: "Hand tracking is becoming a table stakes feature in next-gen XR devices. True immersive XR experiences require seamless, natural and intuitive usage and interaction of the users' hand when interacting in the digital world as they do in the physical world.
"Ultraleap's hand tracking technology enables this seamless interaction through a natural connection between people and technology, which is incredibly important for the next generation of XR devices. We are excited to work with Ultraleap to help deliver more immersive experiences on the Snapdragon XR2 5G reference design."
Originally called Ultrahaptics – and a spin-out from the University of Bristol which combined with US firm Leap Motion two years ago – Ultraleap employs more than 150 people across the UK, US and Asia.
Ultraleap recently signed a deal with Cortina Productions, an award-winning US experience design company, to use its touchless technology in interactive exhibits in museums and aquariums.
The technology will allow visitors to control interactive content without touching public surfaces or buttons, eliminating concerns about Covid-19 transmission.
Cortina's interactive installations can be found in renowned museums and attractions across the US, including the Smithsonian Institution's National Museum of African American History and Culture, the United States Holocaust Memorial Museum, the International Spy Museum, George Washington's Mount Vernon, and the Aquarium of the Pacific.
Cortina Productions principal and director of development Jim Cortina said: "Over the last few months we've seen a drastic spike in requests from clients for touchless solutions for their interactive exhibits.
"Our clients rely on us to be at the forefront of new technology and to deliver experiences that are engaging and innovative. Ultraleap's technology not only helps us to provide the 'wow factor', it is completely touchless, making it the perfect solution to our clients requests."