A delegation from Social Media Week Bristol has been selected to speak at the equivalent event in Poland, where they will share their expertise with sell-out audiences made up of the country's marketing, media and technology professionals.
The delegation to Social Media Week Warsaw includes business news broadcaster Susannah Streeter, This Mum Runs founder Mel Bound and Alexei Lee from from the Bristol office of creative agency Fat Media, who all led popular sessions at Social Media Week Bristol earlier this year.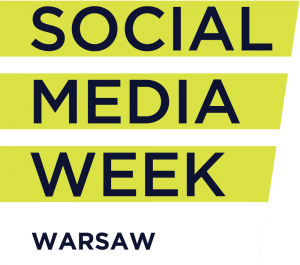 It is being supported by Business West, with bursary support from the European Regional Development Fund, and the Department for International Trade-funded programme, Export For Growth
Social Media Week Warsaw, which starts next Thursday, is taking place in Poland for the first time. Its busy agenda includes more than 40 sessions offering advice, guidance and inspiration.
International trade advisor Fiona Parnell said: "It's fantastic to see the trade links created between Poland and Bristol in this way and shows how easy it is to export creative services and expertise between the two locations."
Social Media Week Bristol organiser Sarah Woodhouse added: "This invitation to speak at Social Media Week Warsaw is testament to Bristol's reputation for expertise in the creative, digital and tech sector."
A business news broadcaster with more than 20 years' experience with major UK networks, Susannah Streeter has worked with many organisations, helping develop the best presentation techniques for use in the digital world.
Her session, 'Telling Your Story on Social Media', will explore why firms need to think like journalists when posting on social media, including how to tell a story well and use video most effectively.
This Mum Runs has grown from Mel Bound's desperate shout out for a running buddy on Facebook in 2014, to a multi-faceted community with global reach. Now working full time as CEO of the business, Mel will share her insight and experience to highlight the importance of authenticity and great content in building a loyal and engaged community with a high propensity to buy.
Head of social & PR at Fat Media, digital strategist Alexei Lee has worked for brands such as Royal Mail, BeGambleAware, Warner Bros and Carlsberg. His session, 'When Does Influencer Become Advertiser, and Why Should You Care?', will examine how the relationship between brands, influencers, publishers and consumers is evolving, and the issues that are emerging from this transformation.
Social Media Week is one of the world's premier conferences and industry news platforms for media, marketing and technology professionals, with the aim of sharing the insights, ideas and opportunities they need to advance themselves and their organisations in a globally connected world.
Warsaw is one of 25 cities worldwide to host Social Media Week, with Bristol the only city in the UK outside of London to be involved.