The corporate team at Bristol-headquartered national law firm Burges Salmon and Bristol-based ICON Corporate Finance have advised the shareholders of UK transportation management software firm Paragon Software Systems on its acquisition by US tech giant Aptean.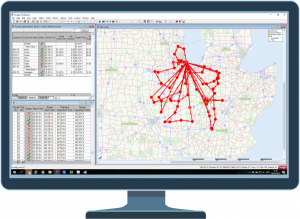 Surrey-based Paragon has provided market-leading software to the food and beverage, distribution and retail sectors for 30 years. 
With more than 4,700 routing and scheduling systems installed in 1,400-plus client sites across 61 countries, Paragon helps companies reduce transportation costs by up to 20% through more efficient deployment of vehicles and drivers.
As well as its HQ in Dorking it also has offices in Hull and Dallas. The firm has achieved strong growth in recent years due to the continuing rise in e-commerce and the rapidly expanding need for companies to support more timely and efficient deliveries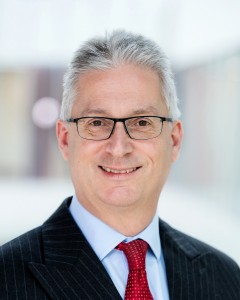 Its acquisition by Aptean, a leading mission-critical enterprise software solutions provider, will help drive Paragon's next phase of growth as well as support innovation, product development and global expansion.
The move furthers Aptean's presence in the European market and adds purpose-built software designed to meet the expanding supply chain needs of its customers around the globe.
The Burges Salmon corporate team advising Paragon shareholders throughout the transaction was led by partner Chris Godfrey and solicitor Briony Barber while ICON Corporate Finance acted as the corporate finance advisers to the shareholders on the transaction. 
Chris Godfrey, pictured above, said: "We are delighted to have worked closely with the shareholders of Paragon Software Systems and ICON Corporate Finance on this sale process from the very beginning.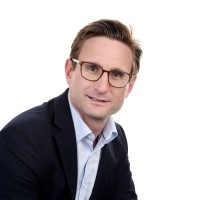 "It has been a pleasure to see a great opportunity secured for the future of the company and to bring the sale to a timely, successful close for the shareholders."
ICON Corporate Finance partner Simon Moynagh, pictured right, added: "Effective logistics and last mile delivery solutions have never been more important, and Paragon's algorithms sit at the heart of the delivery of billions of pounds worth of goods. This is a very important transaction for the sector." 
Georgia-based Aptean's compliance software is used by more than 4,000 organisations in 54 countries across Europe, Latin America, Asia-Pacific and North America serving specific markets such as finance, healthcare, biotech, and pharmaceuticals.