Bristol's commercial property market is showing encouraging signs of recovering from the Covid-19 crisis, with activity already picking up again after a near-standstill for three months, leading figures in the industry are claiming.
Three reports from leading firms in the sector out this week point to "significant" levels of take-up in the industrial buildings market while, in the office sector, a number of transactions paused during lockdown are being reactivated.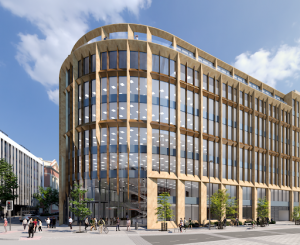 While the mass shift to homeworking at the height of the pandemic in March has led some commentators to forecast a complete restructuring of the market, one senior Bristol property agent remarked this week: "We believe rumours of the death of the office to be exaggerated."
City centre office rents remain at pre-pandemic levels and developers of some of the major new office schemes around the city centre that were mothballed during lockdown are confident they will open on schedule this year.
According to Avison Young's Q2 Big Nine Report – which analyses the markets in Bristol, Cardiff, Manchester, Leeds, Glasgow, Edinburgh, Liverpool, Newcastle and Birmingham – the total level of take-up was the lowest since data was first recorded for the publication 11 years ago.
Transaction volumes in Bristol during the quarter totalled 63,800 sq ft – 53,000 sq ft in the city centre and 10,800 sq ft out-of-town – markedly down on the 10-year total quarterly average of 230,000 sq ft.
Avison Young Bristol director Paul Williams, pictured, said: "These figures come as no surprise. During the quarter there have been significant practical difficulties in conducting viewings and due diligence with occupiers either delaying or putting their occupational requirements on hold while many have been reassessing their spatial requirements.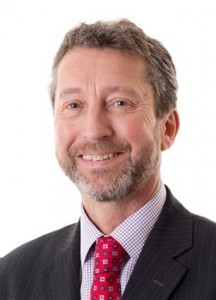 "Perhaps more of a surprise is that the half year figure for the Bristol city centre market is actually 15% higher than that recorded in 2019, boosted by the pre-letting of 74,000 sq ft at the 116,000 sq ft Halo building [pictured above] to Osborne Clarke in Q1, and we believe there is a far from gloomy prognosis for the market as activity starts to return.
"At the beginning of the year we reported that the Bristol property market was well placed to weather the Covid storm, and we continue to maintain that view, albeit there are clearly some significant challenges ahead.
"As the restrictions on lockdown are now eased, we expect activity to improve as the year progresses. And with strong interest on more than 50% of the recently refurbished 2 Trinity Quay building, for example, we believe rumours of the death of the office to be exaggerated."
Simon Price, pictured, senior partner at regional agency Alder King, which published its Mid-Year Market Monitor this week, said: "Following a strong start to the year which left some markets tight on supply, we are hopeful of a sustained recovery, albeit with a few bumps and false starts along the way.
"Since early May, there have been encouraging signs of recovery in some but not all sectors. A number of paused transactions have been reactivated and the volume of enquiries and viewings has increased. Some high profile transactions have completed since lockdown, confirming an underlying confidence in the region's property market."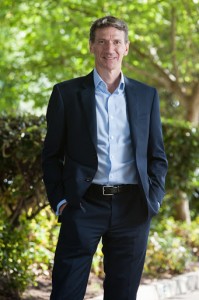 Provisional figures from CBRE show that transaction volumes in the Bristol office market in the first half of 2020 totalled £114m, a quarter of the average annual volumes of £450m. 
The forward funding of Bristol's Halo development by Tesco Pension Investment in June accounted for a significant portion of transaction volumes for the half year, in an investment of around £70m.
Prime rents in Bristol city centre currently stand at £36.50 per sq ft following the letting of part of Halo to Osborne Clarke. Prime rents in the out-of-town market remain stable at £23 per sq ft.
South West head of capital markets Andrew Sayner said: "Given that much of the second quarter of the year was spent in lockdown, it wasn't surprising to see a marked drop in activity for the region's office sector compared to what we would have anticipated prior to the coronavirus outbreak. 
"However, we're witnessing signs that activity and confidence is being restored in the market, with new sales launched and deals going under offer. As restrictions continue to be relieved, we expect to see a continued but steady increase in market activity in Q3 and Q4 as investors return to the market."
According to Avison Young, there were just two 10,000 sq ft-plus deals in Bristol city centre  – 21,500 sq ft was let to the Ministry of Housing, Communities and Local Government at 123 Winterstoke Road and 14,200 sq ft at One Brunswick Square to Chiaro Technology Limited. Flexible workplace provider Instant Offices took 4,900 sq ft at One Castlepark on behalf of Highways England.
The development pipeline, which had become a trickle, was picking up again, Avison Young said. Nord Development's 34,000 sq ft at 1 Portwall Square scheme is expected to get underway soon while some significant refurbishment projects were either under way or on the cards, including Pivot + Mark (formerly Bridge House) on Baldwin Street, and South Plaza, which is being renamed as 360 Bristol.