Two Bristol charities are to benefit from a Strictly-style spectacular tomorrow evening featuring 17 couples with very little dance experience between them.
Among those attending Bristol Come Dancing will be Lord Mayor Cleo Lake and Bristol-based Great British Bake Off contestant Briony May, who will be among the judging panel.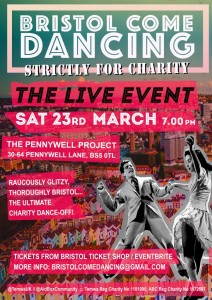 The event, at the Pennywell Project in Easton, is being staged by Bristol charities Temwa, which develops self-sufficient communities in rural Malawi by supporting projects in education, health, agriculture and forestry, and microfinance, and Aid Box Community, which provides support, supplies and sanctuary to refugees and asylum seekers.
The couples, pictured, will go head to head – or cheek to cheek – on the specially-created dance floor at the Pennywell Project to compete for the title of Bristol Come Dancing Champions of 2019 in what promises to be the ultimate charity dance off.
Along with a panel of judges, the audience will be able to vote on who makes it through to the final and, ultimately, wins.
The couples, most of whom have no dance experience at all, have been in a gruelling training regime since early February and have been taken through their paces in Cuban salsa and swing.
Briony May said: "This is set to be an incredible night of sequins, glamour and raucousness all with a healthy dash of Bristol's special ingredient. Can't wait to see what the contestants will be bringing to the party on the night."
Latin dance expert Pilo Selguara Peso and his wife Ilaria, who run Piloxercise in central Bristol, have been working with the group on their salsa routine.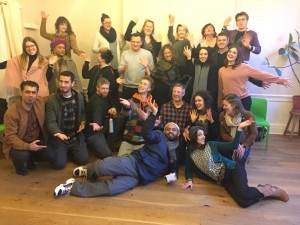 Pilo said: "To learn both salsa and swing from not having had any experience at all is a huge feat and not to be underestimated. So, our dancers couples really deserve all support possible.
"It's going to be an incredible night and, while we can't wait to see who comes out the winner, they all deserve their moment on the floor."
The evening will be compered by Bristol favourites Lottie Ball and Edson Burton, both major supporters of the arts and local charities and known for their high-energy and crowd-pleasing performances. Lottie said: "Love is the answer. Let's get together, make a difference, dance and cheer and show the world we care."
Doors open at 7pm and tickets cost £20 (concessions available). All profits are split evenly between Temwa and ABC.
Tickets can be bought on the door on the evening and from the following outlets ahead of time:
Eventbrite: https://www.eventbrite.co.uk/e/bristol-come-dancing-2019-live-event-tickets-56112563187
Bristol Ticket Shop: https://www.bristolticketshop.co.uk/
Tickets can be bought from them online, over the phone or in the shop.