The organisation behind Bristol Chamber of Commerce has joined forces with more than 450 chambers across the world to sign up to an international agreement to tackle climate change.
Business West, which also runs the Bristol Initiative, said its commitment to the International Chambers of Commerce Chambers Climate Coalition showed it was "ready to take bold action" over the issue.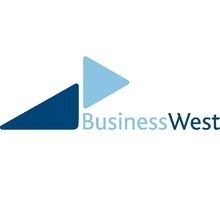 The coalition provides a platform for chambers to visibly demonstrate their commitment to take action aligned with the Paris Agreement's overarching objective of keeping the increase in the global average temperature to well below 2°C above pre-industrial levels.
The Paris Agreement, which was signed by 174 countries and the EU in 2016, also pursues efforts to limit the temperature increase to 1.5°C above pre-industrial levels, "recognising that this would significantly reduce the risks and impacts of climate change".
The coalition also provides an opportunity to showcase the important role chambers can play in driving the transition to a cleaner and more resilient planet.
It declares that this objective can only be met through a global cooperative effort – "ensuring that climate solutions are deployed at scale to enable us all to leapfrog to cleaner, more resilient economies".
The main points of the coalition, which was launched in June at the World Chambers Congress, are:
To advocate for climate action within business networks and for well-conceived policies to limit the global average temperature rise to 1.5°C.

To support the goal of achieving net-zero emissions globally by 2050.

To mainstream climate mitigation and resilience guidance into chamber services.

To work with public and private entities to support effective climate solutions as part of a transformational change that works for people and planet.

To reduce the greenhouse footprint from chamber activities without delay.
Bristol Chamber of Commerce & Initiative chief executive James Durie said: "Business West is a proud signatory of the Chambers Climate Coalition, which is proactively mobilising the chamber community to make a real difference through concrete and achievable climate action.
"We are now working with our members to explore how we can make a difference and best take action across Bristol and the West of England. Climate action is everyone's business."
Business West also runs chambers of commerce in Bath, Gloucestershire and Wiltshire.
In 2017 the US government ceased all participation in the Paris Agreement.