Healthcare is no longer about passive 'patients' who blindly accept the advice their doctor gives them.
Today, people take a leading role in their health, whether that's through wearable fitness trackers or researching the best way to manage their symptoms.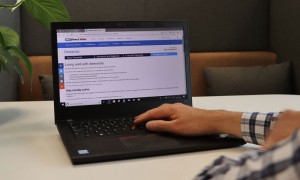 This new attitude makes digital marketing the best way for health companies to find and reach out to their previously hard-to-reach target audiences.
Here we take a look at how medical organisations can best harness the power of email marketing, search engine optimisation (SEO), pay per click (PPC) and social media.
Email marketing
Thanks to its versatility, email should be a fundamental element of any organisation's marketing tool kit. Because it's highly targeted, it can put your message, whether it's a patient appointment reminder or a special offer for healthcare providers, right into the inbox of the person it's intended for.
When in the right hands, it's also highly measurable, meaning it can give companies all the insights they need to continually improve and refine their tactics.
What's more, without the need for print, postage or ad space, it's faster and more cost-effective than traditional comms activities.
SEO
SEO, or search engine optimisation, is about getting your website as high as possible on search engine results pages (SERPs).
Moreover, when 75% of the UK population say they search for health information online, getting and staying at the top of that list has never been more beneficial.
Plugged-in GPs, hospitals and medical device companies provide high-quality, SEO health information that helps build brand and credibility, while giving them maximum visibility and increasing web traffic.
Social media marketing 
Social media platforms such as Facebook, Instagram and Twitter have around 45m users in the UK and 3.5bn worldwide.
The rise of the 'expert patient' and a growing emphasis on peer support mean these channels house an ever-increasing pool of ready-made, condition-specific communities.
Engaging with these groups by sharing inspirational stories under relevant hashtags or helping to raise disease awareness are all sure-fire ways to build the brand while reaching out to your end-user.
However, remember, a successful social media strategy is about becoming part of an online community. That means thinking about the tone of voice you use, interacting with people, as people, and showing that you care.
Pay per click
Pay per click (PPC) advertising refers to the online adverts that show up above the organic results on search engine results pages.
Users see them when they search for keywords that are related to your healthcare business, but companies only pay when the link is clicked. PPC experts can also use geo-targeting so that ads are only shown in particular areas.
PCC places your product or service in front of the right person in the right place at the right time, making it one of the most cost-effective digital marketing tools available.
Thanks to the digital way we now all search for health information, our clients have found the PPC route works well while they are building their overall search engine rankings.
In conclusion, as we, as a society, take more responsibility for our health, the way we search for and interact with health information has changed.
People are actively searching for and engaging with online content, and more and more of us expect our healthcare communication to be digital. And that's why digital marketing is the perfect tool for the age of the empowered patient.
To find out more about healthcare marketing, visit www.perfectstorm.co.uk