A remarkable number of retail businesses don't plan for a crisis – a big concern given the reputational consequences of mishandling a potential drama, says Foot Anstey partner Nathan Peacey.
Most days in the office are a bit like the one which went before. A micro-drama here or there, a shared joke. Perhaps, even, a bit of work.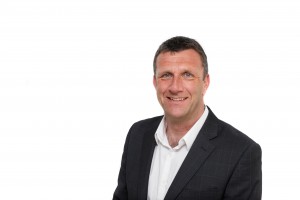 Then you get an email with a red exclamation mark and the subject 'breach'. Before you can open it you your mobile rings. Someone on your team (you-know-not-who) has been hacked and confidential customer data has gone you-know-not-where. Lots of it.
How do you know? Because the call is from a journalist who's spoken to one of your less than impressed clients and he has 'just a few questions, if that's alright'.
Now, it strikes you, would be a truly great time to consult the Crisis Plan.
Except – if you're like half the retailers who responded to our survey – you don't have one.
Absentee CEOs
In research for the Foot Anstey Retail Report 2018: Brand, we asked senior trade leaders "Does your company have a crisis management plan to prevent reputational issues getting out of control?" Only 48% said they did, with 4% answering "don't know".
Perhaps just as much of a surprise was, when we asked who was ultimately responsible for reputation and brand management, only half said that sat with the CEO. Other 'c-suite' functions took the strain when he or she was absent.
Quite how a CEO, in the gale of a genuine crisis, could avoid the requirements of leadership is not clear and perhaps we'll ask about that next time. But you really don't have to think very long or hard for the last time you heard of a reputational crisis in the retail sector.
Of course, we were only looking at retailers – big and small – and the picture could look better in other sectors. It would be interesting to know.
In a strange way, having a formal Crisis Plan, or Continuity Plan, isn't just for disasters. It also provides your business and your people with the confidence to know there's something useful in place if the balloon goes up. It's like having fire extinguishers. You never want to use them but you're glad they're there.
Comfort zone
Having a clear understanding of who is in charge, who is managing the response across multiple disciplines and who is providing legal support, is a part of any plan, of course. But the priority is having a plan in the first place and being clear on who's doing the talking when the world is listening.
Because managing through a crisis is outside the comfort zone of even the most experienced leader. That means preparation and discipline. Getting the right messages out at the right time has made the difference more than once.
By the way, going back to what you say to the journalist in the data breach crisis above is: "These are good questions. I can't speak at the moment, but I will be sure you're contacted when we have something to say." And then make sure you do. Because the story will get written anyway and you want to own it as far as you possibly can.
I hope that helps, and you never have to say it.
Nathan Peacey is a senior lawyer at Foot Anstey specialising in regulatory work. He advises clients on compliance, corporate governance and the prosecution and defence of regulatory crime.