UWE Bristol is to award honorary degrees to a number of prominent Bristol business people, including former Airbus chief Iain Gray and Lord Lieutenant Peaches Golding OBE.
Also receiving honorary degrees are former British Retail Consortium director general and Business West chair Stephen Robertson and entrepreneur and leading private equity figure Luke Johnson.
Prof Gray, pictured, is to be awarded the Honorary Degree of Doctor of Engineering (Hon DEng) in recognition of his contribution to the UK aerospace industry.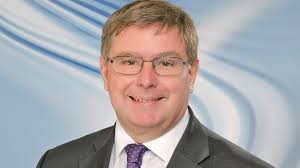 He is the director of aerospace at Cranfield University – a role he took up in 2015 after seven years as chief executive of Innovate UK – formerly known as the Technology Strategy Board.
Prior to this, he was managing director and general manager of Airbus UK, whose large Bristol operation he joined when it was still part of British Aerospace.
Prof Gray completed his early education in Aberdeen, culminating in an Engineering Science honours degree at Aberdeen University. He then went on to gain a Masters of Philosophy at Southampton University in 1989. In 2014 was awarded a CBE for services to Innovation.
He is a chartered engineer, a fellow of both the Royal Academy of Engineering and the Royal Aeronautical Society and in 2007 was awarded the Royal Aeronautical Society Gold Medal.
He is also a fellow and vice president of the Royal Society of Edinburgh, a council member for City University of London, chair of Aerospace Bristol Museum and a non-executive director of Versarien, an AIM-listed company specialising in materials technology.
He said: "I feel very honoured and privileged to be receiving this award. I have had a long association with the university and proud to be linked to it, particularly in the field of aerospace where the university plays such a strong role developing the engineers of tomorrow in such a rapidly changing world of technology." 
The honorary degree will be conferred at the awards ceremony of the Faculty of Engineering at Bristol Cathedral tomorrow, Tuesday.
Peaches Golding, pictured, is to be awarded the Honorary Degree of Doctor of the University in recognition of her contribution, service and commitment to business next Friday.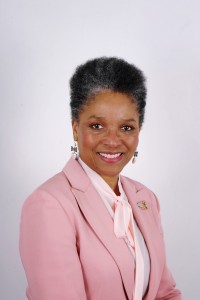 She is a highly experienced, award-winning executive and non-executive director, having gained experience in sectors spanning utilities, media, health, education and recruitment. Her areas of specialism include corporate responsibility and strategic marketing and communications. She is a persuasive public speaker, trusted and respected campaigner and business leader.
Peaches established a marketing and communications consultancy in 1992 and for 17 years was commissioned by one of HRH The Prince of Wales's Charities to focus on leadership development, diversity and change management. Her consultancy clients included Government Office for the South West, Office of Deputy Prime Minister, Business Link, Environment Agency, EDF Energy, Bowater Pharmaceuticals, British Steel, among others.
She has appointed as Her Majesty's Lord Lieutenant for the County and City of Bristol earlier this year and will retire from the post at the end of 2028.  
Stephen Robertson is to be awarded the Honorary Degree of Doctor of Business Administration (HON DBA) in recognition of his contribution to Bristol business and academic business engagement.
Stephen Robertson, pictured, is chairman of Retail Economics, bespoke research consultancy, and is a non-executive director of Bristol investment group Hargreaves Lansdown, specialist retailers Timpson and Sofology and Clipper Logistics.
He is also visiting professor at Bristol Business School at UWE.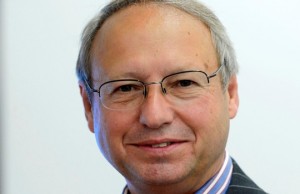 Stephen's career started in marketing roles in fast-moving consumer group Unilever, Alberto Culver, Mars and Mattel before serving on the boards of major UK retailers.
He spent seven years as marketing director at B&Q before leading the acquisition of Screwfix Direct, which he then chaired through a period of strong growth. He went on to become director of communications at parent group Kingfisher and took the helm of the Ellen MacArthur sponsorship programme. He later served on the boards of retailers WHSmith and Woolworths.
Stephen was director general of British Retail Consortium for five years to the end of 2012 – a in which he appeared frequently in the media.
Previously he was a non-executive board member at National Portrait Gallery Company, fresh produce supplier Fresca Group and chairman of Business West – the region's largest business organisation – and the West of England Local Enterprise Partnership (LEP).
He is a fellow, and former chairman, of the Marketing Society, a fellow of Royal Society of Arts, a fellow of Chartered Management Institute and a member Emeritus of the Marketing Group of Great Britain.
The honorary degree will be conferred at the Faculty of Business and Law's awards ceremony on Thursday at Bristol Cathedral.     
Luke Johnson, pictured, is to be awarded the Honorary Degree of Doctor of Business Administration (HON DBA) in recognition of his service to entrepreneurship.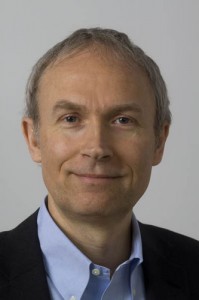 He is a leading figure in private equity and the restaurant industry and the pioneer behind several instantly recognisable high-street brands.   
An Oxford medical graduate, he began his career as a media analyst at Grieveson Grant, before being appointed as Chairman of PizzaExpress PLC in 1993. The business grew from 12 to over 150 restaurants during his tenure.
In 1999, he started Signature Restaurants, which owned The Ivy, Le Caprice and the Belgo chain, before establishing the Strada restaurant concept. The total proceeds from these two disposals were in excess of £90 million.
Luke is the Chairman of Risk Capital Partners, a private equity firm he co-founded in 2001, as well as Chairman and part owner of Gail's bakeries, Neilson Active Holidays and Patisserie Holdings PLC.
He also serves on the board of Brompton Bicycles and is chairman of the Gaucho restaurant business. He also chairs Brighton Pier Group. He was appointed chairman of StartUp Britain in 2012 and, a year later created The Centre for Entrepreneurs think tank.
During his time as the chairman of Channel 4 Television (2004-2010) the organisation enjoyed record ratings and revenues. He has also previously served as chairman of the Royal Society of Arts and as a governor of the University of the Arts. As well as being the chairman of the Institute of Cancer Research and the Almeida Theatre, Luke writes weekly for The Sunday Times and contributed a weekly column to The Financial Times for seven years until 2015.
Luke said: "I am very grateful to UWE Bristol for this honour. Every effort all of us can make to encourage more entrepreneurs matters. They generate new companies, jobs, innovation, tax and exports. Entrepreneurs are the future, and the more of them there are, then the better off we will all be."
The Honorary Degree will be conferred at the Awards Ceremony of the Faculty of Business and Law at Bristol Cathedral on Wednesday.