With so much changing in the global economy and political world, it may be helpful to review your portfolio and ensure that your pensions and investments remain well-positioned to meet your goals.
Including during this cost-of-living crisis, how your investments can support your income requirements.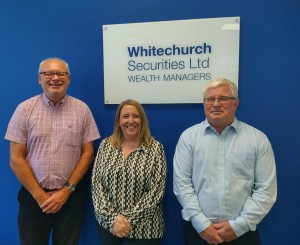 To some, it may seem obvious, but regularly reviewing all your financial positions is nothing other than beneficial. Even if the review identifies no need for change.
Checking your pension
Pension legislation evolves and changes over the years as governments come and go. Many clients have accumulated various types of pensions in addition to any prospective or actual state pension. The interaction between those and the taxation across all income sources including non-pension investments can be crucial to achieving the income required.
As you get older, the decisions made regarding your pension in your thirties may not work well with legislation in the current day. The constant theme of 2022, the cost-of-living crisis, could add further concern to whether your current (or future) pension income will be sufficient.
A pension health check with an adviser will cover this range and any other relevant topics or concerns.
What risk are you taking with your pension monies? Is this amount of risk suitable for you? Reviewing risk and performance can help avoid surprises in the future and it may be relevant to reduce risk whilst in retirement or as you reach it.
Did you opt for life-styling (where the risk is automatically reduced as you approach retirement)? Some people added life-styling to their pensions when they took them out. However, if retirement goals have changed then life-styling may no longer be suitable.
Can your pension be used in the way you want it to be in retirement? Does it give potential flexible access to your monies both in life and after you are gone? Several older-style pensions don't give the flexibility you may require for income and potential beneficiaries.
How much income do you want to receive? It can never be too early to look at your pensions to see if they are going to meet your future needs. Or if you're currently in retirement, review this level of income and any other sources of income that could help with the cost-of-living crisis.
Providing peace of mind for your investments
Circumstances change and the political and financial climate can also change which can mean decisions made in the past may no longer be the most appropriate objective. It can be helpful to have a forward-looking investment strategy, with an emphasis on diversification and risk management that is best aligned with your goals and objectives at any point in time.
 What is the risk of your investments? Reviewing whether the risk within your portfolio is still suitable for you. Not only can your suitability to a risk level change over time, but the risk profile of a portfolio can also begin to change, especially if it is one run by yourself across a number of individual funds.
Are all your investments working well together? Having a good mixture of assets can often mean that they complement each other in positive ways. Having a diversified mix of assets can reduce investment risk and/or in turn lead to more positive returns.
How much income does your portfolio generate? Is there sufficient income from your current portfolio to provide your income requirements? Depending on the investments, tax-efficient ways to take an income could be put in place.
Quick Tips
Our financial consultants can help you to explore your options in detail. But here are some quick suggestions that can help your income go further.
Can changes to your spending habits supplement a change in income? A simple and effective solution that often has no substantial change to your way of living.
Using your tax-free allowances within accounts such as ISAs and SIPPs (pensions) can allow you to receive interest and dividends tax-free.
Cash savings accounts are lower risk, and instantly accessible but they are unlikely to keep in line with inflation and could lose value over time.
Whitechurch Securities is a privately owned Wealth Management Boutique, established in 1982 and providing Discretionary Fund Management (DFM) solutions since 1990.